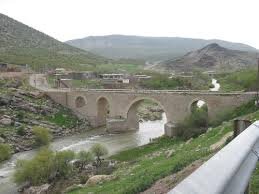 ISNA / Lorestan Lorestan governor's deputy for coordination of civil affairs said: 33 bridges will be put into operation in the province by the end of the year.
In an interview with ISNA, Goodarz Amiri stated: "As a result of last year's flood, over 1,100 small and large bridges were destroyed in the province, and part of the small bridges were repaired and put into operation through the province."
He added: "Some of the stairs that were bigger needed to be financed, and many of them have also started financing and carrying out their operations."
The deputy governor of Lorestan pointed out: The executive operation of 160 bridges has been started by the General Directorate of Highways, of which 93 have been put into operation and the rest are under implementation.
Amiri added: 33 of these bridges are large that needed to be financed. Last week, a meeting was held with the presence of the governor and Engineer Hassan Nia, the head of the country's road organization, promised 15 billion and the governor promised 5 billion and 5 billion Alavi Foundation. Data to help; The director general of highways also promised that these 33 will be completed and put into operation by the end of the year.
He stated: The three bridges of Ebrahimabad, Bililvand and Kakarza are being implemented by the General Directorate of Roads and Urban Development of Lorestan.
The deputy governor of Lorestan continued: Kakarza bridge has been secured and there is no problem and the contractor must finish the work; Paul Bililvand Part of his credit was to be provided through the province and the contractor to continue his work.
Amiri said: "Ebrahimabad Bridge was also supposed to be followed up through the ministry, which has not yet received the necessary funding to complete it, but we are looking to solve this problem."
End of message