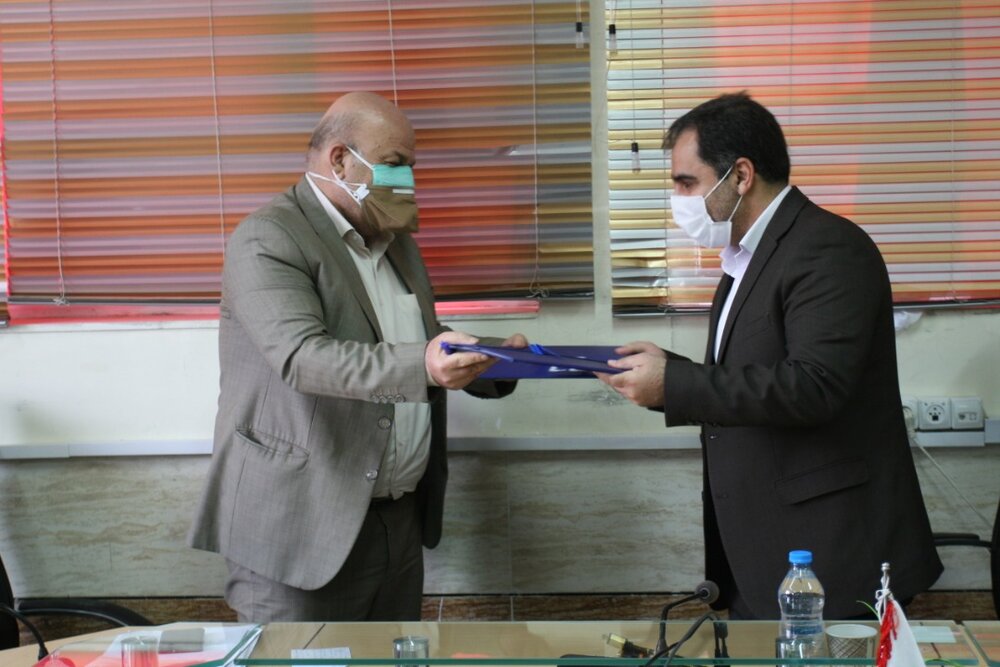 ISNA / Ilam In order to meet the needs of research, development and training in the field of energy and to establish regular, continuous and organized communication and benefit from scientific, research, equipment, laboratory and potential and actual facilities of the parties, Memorandum of Cooperation between Ilam Gas Refinery and Park Ilam Science and Technology was signed.
"Ruhollah Nourian", CEO of Ilam Gas Refinery, said at the ceremony: "Empowerment of knowledge-based companies is one of the approaches of the company's senior management and the company's research and technology field has a mission to act in the field of technology and innovation in a way that Its output can be exploited for industry, especially oil and gas.
The CEO of Ilam Gas Refinery announced the operation of this refinery with the latest technologies and scientific vision to solve problems in various fields and added: Ilam Gas Refinery has nurtured young, creative and educated people who are needed for issues such as patents, Localization of technology, commercialization, etc. should have bilateral cooperation with the Science and Technology Park.
Nourian pointed out that the possibility of using the hardware and software capacities and manpower of the parties is one of the goals of this cooperation agreement, and specified: It is expected that considering the conclusion of the memorandum between them and the establishment of the growth center office in this industrial place as Only the gas refinery in the west of the country can act as an accelerator for the development of technology units in the field of oil, gas and energy.
The CEO of Ilam Gas Refining Company pointed out: The research and technology unit of this company, as one of the leading units in the National Iranian Gas Company, has concluded nearly 300 contracts in the form of research projects, internship projects and support for student dissertations, in The last 5 years have played a good role in the field of research, research and technology by looking at the main mission of the company which is sustainable, clean, safe and productive production.
Dr. Kamran Taherpour, Head of Ilam Science and Technology Park, also expressed the achievements and views of Ilam Park regarding constructive interaction with Ilam Gas Refining Company and expressed hope that the cooperation and support of senior managers will lead to the opening of a new chapter of cooperation. And technology development in the field of energy in the province.
He said: over 120 companies and technology centers and 18 knowledge-based companies in Ilam Park are operating in various fields.
In this meeting, the CEO and members of the Research Council of Ilam Gas Refining Company also visited the exhibition of knowledge-based and technological products and products in the field of corona disease prevention in Ilam Science and Technology Park and demonstrated the capabilities and potentials of Ilam Park technology and knowledge-based companies. شد.
End of message