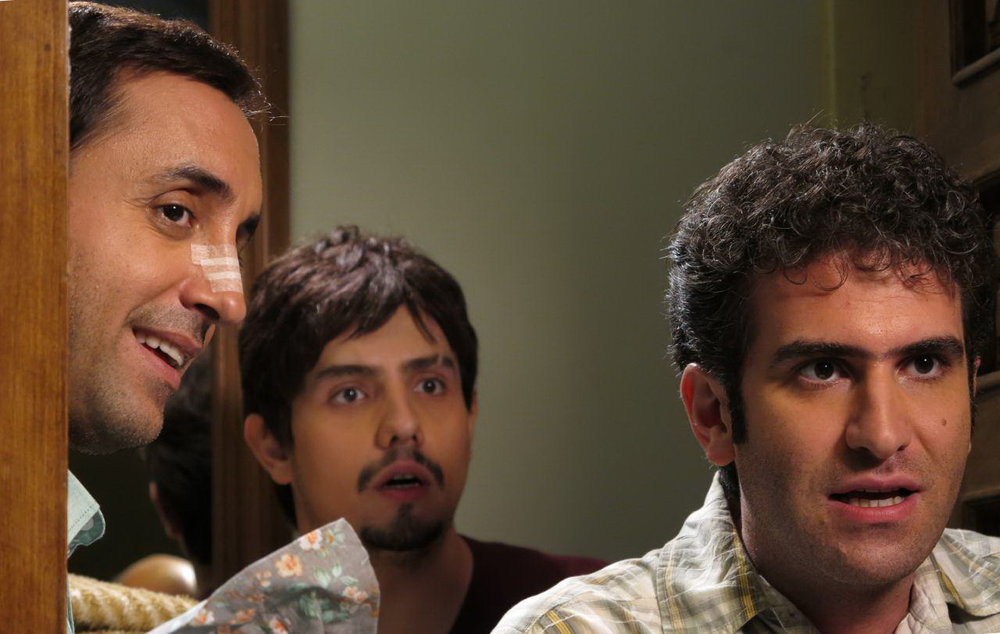 The TV series "Bachelors" directed by Soroush Sehat was aired on the Kurdish channel of Sahar Network.
According to ISNA, with the cooperation of the Kurdish voice actors of Sahar Network, the first season of the comedy series "Bachelors" with social issues and youth problems has been dubbed and is ready to be broadcast on the Kurdish channel of this network.
The main character of the "Bachelors" story is called Habib, and despite having a good financial situation, he fails to choose a spouse every time due to his poor social relations. Massoud and Maziar are Habib's two friends, who each have problems, and these three bachelor's friends together create humorous adventures that create happy and fun moments for the audience.
Amir Hossein Rostami, Hotan Shakiba, Amir Kazemi, Matin Sotoudeh, Roya Miralami, Kazem Siyahi, Siavash Cheraghipour, Ezatollah Mehravaran, Afshin Sangchap, Tabassum Hashemi, Maryam Sarmadi, Parisa Moqtada, Farkhondeh Farmanizadeh, Farid Akhbari, Mehdi Rabifi, Hooshmand, Morteza Aliabadi, young artist: Erfan Barzin, with artist: Behnam Toshkar, Bijan Banafshehkhah, Mehran Rajabi, Niloufar Shahidi are the actors and actors of this TV series.
Galaleh Rahmati, Mahtab Zirak, Shabnam Vakilian, Siran Golvani, Laden Klondi, Lavin Hosseini, Nasrin Hatami, Azad Ebrahimi, Maziar Ghobadi, Roozbeh Ghobadi, Siamak Moharreri, Ali Zolfaghari, Reza Haj Khosravi, Mohsen Rezaei, Parviz Habibi, Shaho Ghasemi, Shafei, Reza Soroush, Reza Soroush, Chia Babamiri, Shaho Rostami are among the dubbers of this series.
The TV series "Bachelors", produced by Reza Judi and directed by Mohammad Fereydoni, dubbed in Kurdish, will be aired on the Kurdish channel of Sahar Network for 47 minutes every night from January 1st at 23:10.
End of message