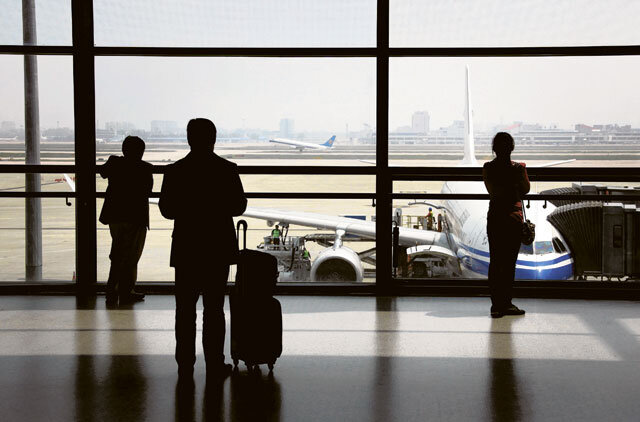 The identification of a new highly contagious type of coronavirus in Britain led European countries and other parts of the world to ban travel to the UK.
According to ISNA, Britain warned late last week about the outbreak of a new type of Corona virus, which is thought to have a 70% higher prevalence than the original type of the virus. The World Health Organization says the new strain has been identified in Denmark, the Netherlands and Australia.
The news of the release of this new type of coronavirus caused the British government to withdraw from its plans to facilitate the movement of families during Christmas and quarantine London and other southern parts of the country, which are the focus of the new infection.
Several countries have announced in recent days that they intend to close their borders to Britain. In Europe, France, Germany, Italy, Ireland and the Netherlands have announced that they will ban flights from the UK. Austria and Sweden are preparing for a similar ban.
France has banned passengers and cargo from Britain by road, air, sea or rail for 48 hours since Sunday night. The port of Dover was closed to all ships leaving England.
British Transport Minister Grant Chaps said on Monday that it was a bit surprising that France had closed its border to freight.
The German government suspended all flights from Britain at midnight on Sunday. German Health Minister Jens Espan said the British virus mutation had not yet been identified in Germany.
The Belgian ban also barred flights and trains, including Eurostar's high-speed rail service. Meanwhile, Italy suspended all flights from the country until January 6, and the Italian Ministry of Health announced that the first case of a new type of coronavirus was reported in Rome. The Netherlands banned flights from Britain until January 1.
Ireland, which usually has significant passenger traffic with the UK at this time of year, said flights from the UK, Wales and Scotland should be banned for at least 48 hours.
The British government will hold an emergency meeting on Monday to review the status of international travel. The European Council is expected to discuss the EU's coordinated response to the outbreak of a new type of coronavirus.
This situation may complicate the Briggs negotiations. Britain and the European Union have stalled on post-Briggs trade relations since the bloc withdrew from the bloc on December 31, and differences over issues such as fishing have remained strong.
Other countries, including Canada and the Zionist regime, have introduced new measures banning flights from Britain.
According to CNBC, Britain was the first country to agree to the release of Pfizer and Bayon-Tech Covid 19 vaccine.
End of message