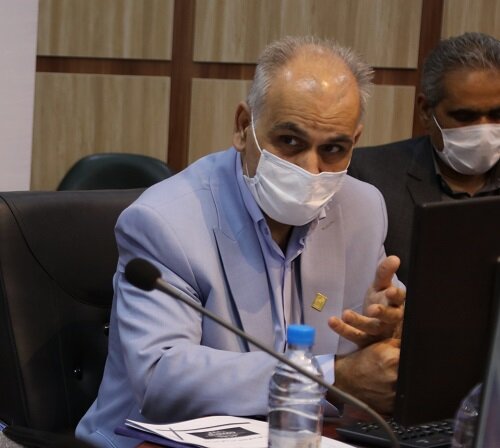 ISNA / Sistan and Baluchestan The president of Zahedan University of Medical Sciences said: "In the last 7 days, no deaths have occurred in Abu Ali Hospital in Zahedan, and the number of deaths due to coronation in the province has decreased by more than 50%."
In an interview with ISNA, Dr. Hashemi Shahri added: "Continuation of this success still requires the observance of health practices at the individual, family and social levels."
He expressed satisfaction with the decrease in the number of new positive cases and the reduction of daily hospitalization cases in the province, saying: "These cases have decreased by more than 80% compared to the same time last month."
He added: in the 24 hours leading to today, January 29, in the area covered by Zahedan University of Medical Sciences, one death occurred due to coronary heart disease and the total number of deaths in the province compared to the same time in December decreased by more than 50% Gives.
Dr. Hashemi Shahri attributed this success to the grace of God, the responsible and intelligent participation of the majority of compatriots in preventive behaviors, the struggle of health defenders and the successful implementation of the Corona Smart Restriction Plan and the Corona Home and Neighborhood Prevention Plan or the Shahid Soleimani Plan. The Islamic Revolutionary Guard Corps, the Governor of Sistan and Baluchestan, the Radio and Television of the Islamic Republic and other agencies related to the implementation of the plan of Martyr Haj Qassem Soleimani thanked and appreciated.
The president of Zahedan University of Medical Sciences, at the same time, described this success as very fragile and a function of the future behaviors of citizens and said: "If we underestimate the corona and reduce preventive behaviors, there is a possibility of future corona waves."
He described the cold weather and the gathering of family members in poorly ventilated areas as future threats to the management of respiratory diseases, including coronary heart disease in the province, and said: "As the cold season passes, the elimination of family cycles becomes more important." It is slow and necessary for family members with symptoms of respiratory illness to be separated from healthy family members as soon as possible.
He called the continuation of care, monitoring and support programs in the framework of the plan of Martyr Haj Ghasem Soleimani as the most important approach of the health system to eliminate the rotation of the virus in the community and said: It was started by teams of health care providers and Basij volunteers.
The president of Zahedan University of Medical Sciences also asked the general public and residents of areas that have access to the Internet to continue to the salamat portal. gov. ir, use the 4303 telephone system and face-to-face corona screening centers to identify and receive medical services.
Dr. Seyed Mohammad Hashemi Shahri described the provision of accommodation services for identified coronary patients who do not have suitable conditions at home to be separated from other family members as one of the pillars of Martyr Haj Ghasem Soleimani's plan and said: "After identifying any positive cases, care teams Offer accommodation in quarantine centers and temporary separation of the infected person from healthy family members.
It is worth noting; Bouali Hospital is a specialized center for infectious and tropical diseases in Sistan and Baluchestan province, and since the beginning of the corona epidemic, the main responsibility for the admission and treatment of patients with respiratory diseases and other infectious diseases has been on this specialized center.
End of message