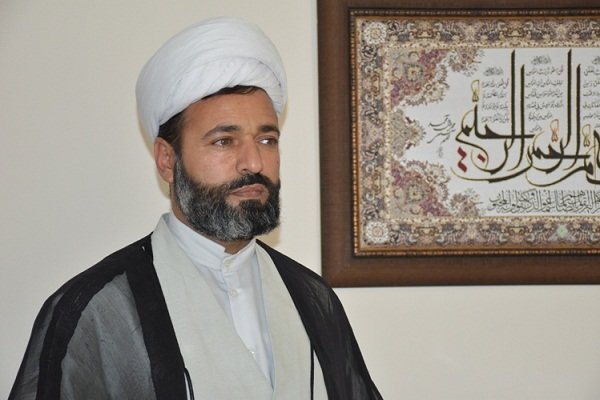 In an interview with Mehr, Hojjatoleslam Ahmad Rezaei stated: The Fatimid era contains many humanizing lessons that are very instructive in today's life.
The Director General of Islamic Propaganda of South Khorasan stated: The profound words that the Holy Prophet of Islam (PBUH) uttered in the honor and position of Hazrat Fatima (PBUH) were presented not out of the emotional relationship between father and son but as an honor to an exemplary human being and a model and beacon for the future. .
Rezaei continued: "Every year during the Fatimid period, the lovers of the Ahl al-Bayt (AS) hold gatherings and gatherings, in addition to reviewing the virtues of this great lady of Islam, they also learn life-giving lessons and factors for the salvation of mankind."
He said that this year the corona virus has somewhat overshadowed the Fatimid assemblies, adding: "The coronavirus may have affected the Fatimid assemblies quantitatively and visually, but the hearts of the believers are with these circles."
The Director General of Islamic Propaganda of South Khorasan said: "According to the decisions taken in the National Headquarters of Corona and consequently in South Khorasan, the Fatimid-era assemblies will not be closed, but will be held in accordance with health protocols and Corona restrictions."
Emphasizing that the health of the people is a priority and a very important issue for us, Rezaei added: "Using a mask, observing social distance and, most importantly, having proper ventilation in the venue of the Ahl al-Bayt (AS) Assembly are among the points that must be observed." Be.
He said: In some cities of South Khorasan, such as Tabas, where the weather conditions allow, open meetings should be held if possible.
The Director General of Islamic Propaganda of South Khorasan, emphasizing that the movement of mourning groups during the Fatimid period is prohibited this year, said: "Our faithful and religious people are fully sensitive to the health of other citizens and will hold meetings in accordance with health instructions."
Rezaei, stating that we can have a small family shrine within the family and with our family members, reminded: Our people should pay attention to the fact that expressing devotion to the Ahl al-Bayt (AS) in a unique way It is not, but there are various ways to have this breadth of devotion.