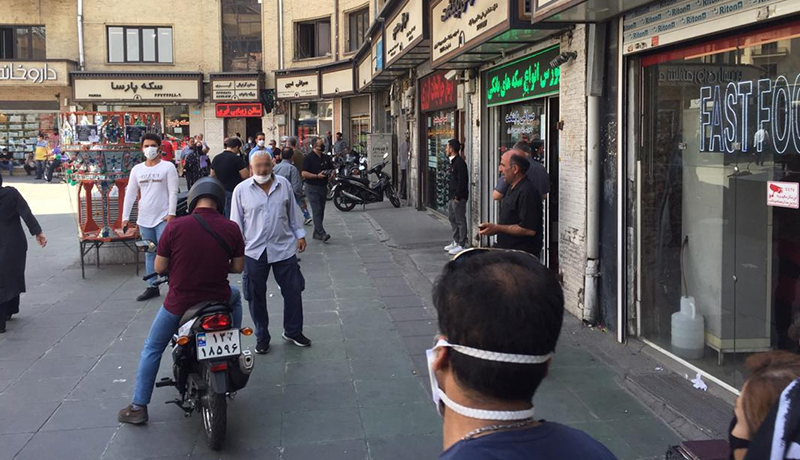 According to Tejarat News, in the third quarter of this year, financial markets could not grow and the capital market had the largest decline in the index compared to the gold and foreign exchange markets.
Exchange
In the third quarter of this year, the overall stock index fell 9.7 percent.
The total capital market index ended its work in the summer at the end of September this year with a daily level of 1,595,000 units.
According to the data of the Stock Exchange and Securities Organization, the total stock index fell by 156 thousand units and reached the level of one million and 439 thousand units at the end of December.
Following the decline in the capital market since August, the stock market index in the fall fell to the level of 1.2 million units, and in December resumed upward fluctuations and grew by about 94,000 units last month.
Coin
In the fall, each coin became cheaper by about one million and 200 thousand tomans.
At the end of the summer, coin market activists had to pay 13 million tomans and 140,000 tomans to buy each Emami coin, but in the third quarter of this year, the coin lost 9% of its value.
Gold, coin and currency information network data show that the coin has dropped in two channels in the last three months and has reached 11 million and 959 thousand tomans.
Gold
18-carat gold, like other yellow metals, fell 7.1 percent.
The price of each gram of 18-carat gold was traded at 1,225,000 tomans at the end of September, which decreased by 88,000 tomans to 1,137,000 tomans at the end of December.
Gold went up to one million and 500 thousand tomans in the lower part of the month, but with the beginning of decreasing prices in the markets, the value of gold also decreased.
Dollar
The dollar had the lowest decline among financial markets in the fall, with a negative return of 4.8 percent.
The National Exchange announced the last dollar exchange rate in the summer of 26,700 tomans, but in the past three months, the price decreased by 1,300 tomans. This exchange office announced the dollar rate of 25,400 tomans on December 20th.