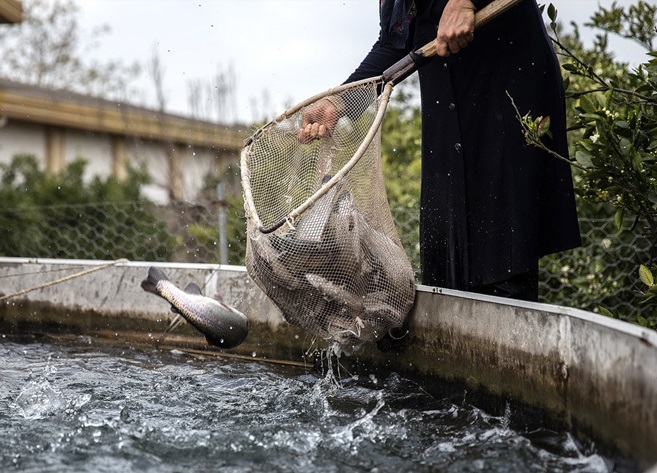 ISNA / Golestan Director General of Golestan Fisheries said: any aquaculture that is grown in the country, it is possible to produce it in Golestan and this issue can be exploited as a capacity in the province.
Seyed Javad Quds Alavi said today in the coordination meeting of "the first innovative entrepreneurship event in the fisheries industry and aquaculture supply chain of the country": In recent years, we have witnessed the acceleration of aquaculture development in the province, which has also played a significant role in the province.
He added: "Potential in the field of aquaculture is one of the issues to be considered because the use of these potentials will lead to economic prosperity in the region."
Ghods Alavi, Gomishan Shrimp Breeding Complex, Gomishan Sturgeon Breeding Complex, Sea Fish Breeding and Fish Breeding with Dual Purpose Water from authorized agricultural wells are the most important potentials and plans of the province's resistance economy in the fisheries sector.
Director General of Golestan Fisheries stated: Fisheries have always looked at the pre- and post-production rings in all aquaculture projects because we believe that with the completion of pre- and post-production rings within the province, the province will fully appreciate the crop.
Referring to the water capacity of agricultural wells for fish farming, he said: Golestan province is the innovator, pioneer and leader of this project and has provided the basis for increasing productivity in agricultural water wells and the existence of 18,000 authorized wells in the province, a very good position In order to use this capacity has created.
According to ISNA, quoting Golestan Fisheries, Quds Alavi, referring to the fact that Golestan is the first province to raise fish in Penn, said: Cooperatives are raising fish in cages.
End of message