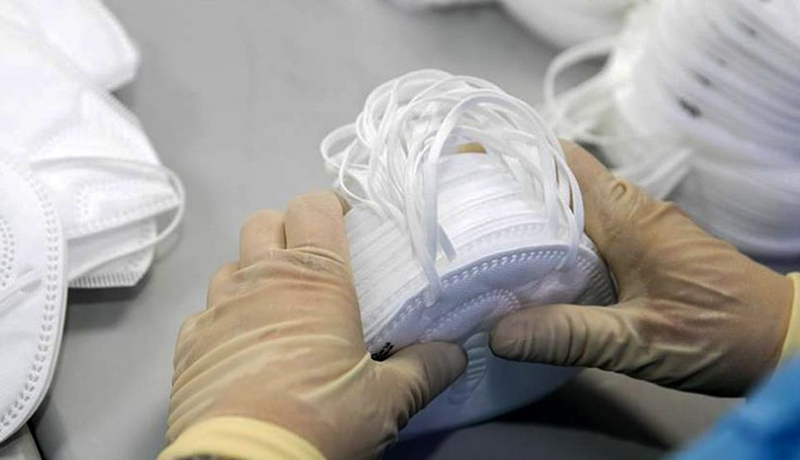 The proper production of corona-related items, the abundance of access to these goods and the consequent reduction in market prices for public access have been on the government's agenda since the beginning of the corona outbreak.
One of the priorities of the Ministry of Industry, Mines and Trade in 1999 to use the "production leap" was to use vacant capacities. In the same way, the daily production of nearly 190,000 masks in the first days of the corona outbreak in early March 1998, today reached more than 28 million units per day.
In this regard, the change of use and the production of trifles in clothing companies also helped to achieve this goal.
The production of three-layer respirators before the outbreak of Corona was 200,000 per day, which according to the latest statistics has now reached 27 million per day and shows an increase of 135 times.
Increase glove production
In the N95 mask, which before production had a daily production of 5,000 units, we have now reached 1,666,000 units per day with a growth of more than 213 times.
Domestic factories also managed to increase the production of medical gloves by more than threefold, from two million per day to six million per day.
Currently, the total number of production units with the necessary licenses (either exploitation license or manufacturing license of the Food and Drug Administration) is 303 units, which produce 26 million 273 thousand 700 700 three-layer masks and 1 million 66 thousand 400 N95 masks daily. .
Of these, 236 units have operating licenses that produce 17 million 83 thousand and 700 three-layer masks and 682 thousand and 400 N95 masks per day.
Also, the number of units licensed by the Food and Drug Administration is 42 units, whose daily production is 4,642,000 three-layer masks and 155,000 N95 masks.
Source: IRNA