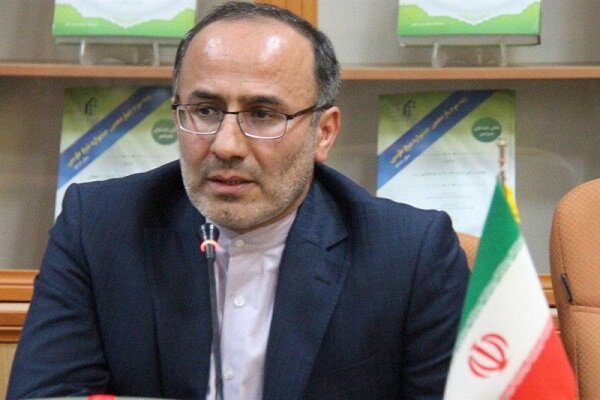 Ali karimi فیروزجایی In an interview with Mehr reporter with emphasis For that Political groups and factions in the country must resolve the differences and converge in the path of the ideals of the revolution through dialogue and interaction. ahead "Interaction, instead of confronting strategic principles, is in solving the country's problems and ensuring national interests."
The representative of the people of Babylon, referring to the recent emphasis of the Supreme Leader of the Revolution on dialogue and resolving differences between groups Political and parties added: The strategy of the wise leader of the revolution creates unparalleled capacities for synergy and unity of political practice in the country.
The Secretary General of the Islamic Society of Cultural Workers stressed the need to try to improve the efficiency of the revolution: "Say that fruitless internal arguments between political currents waste the country's energy to solve problems."
Referring to the importance of the parliament's role in solving the country's problems, the MP said: "The revolutionary parliament, within the framework of its key tasks, seeks to reduce fundamental problems through lawful interaction with other forces in the country."
Karimi فیروزجایی Criticizing some extremists in the way of resolving tensions and differences between legal and registered groups, he noted: "Unity in the way of realizing the ideals of the revolution does not mean deviating from political tastes."
The Secretary of the Presidium of the Eleventh Majlis considered it necessary to adopt a problem-solving approach in the process of problems وافزودImplementing the progressive principles of the constitution in the country is the best strategy in the process of comprehensive development.
Karimi فیروزجایی He stated: Instead of interacting with each other, internal synergistic capacities should not be used to seek help from enemies Tabloidar Revolution to solve problems.
A member of the presidium of the Islamic Consultative Assembly said: "The 41-year experience of the revolution showed that the only way for the country to progress and prosper is to rely on the unique indigenous capabilities and use the faith wills of the zealous youth of Islamic Iran."
Karimi فیروزجایی Reminded: Solving the economic and livelihood problems of the people and the resulting hardships depends on the decisive and revolutionary determination of managers at all levels of the country.