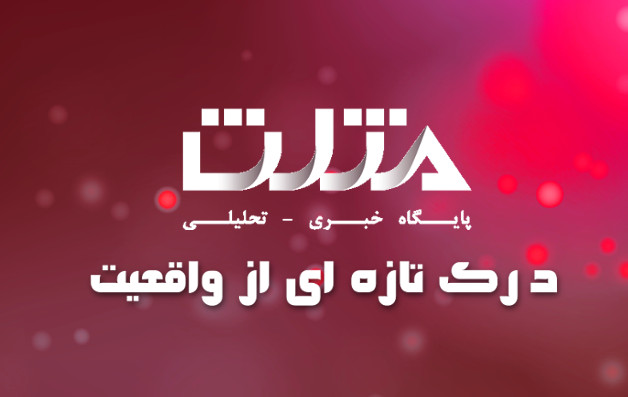 Iran's permanent representative to the United Nations, stating that Washington is a gross violator of the nuclear deal, called the reduction of Iran's nuclear obligations a coercive result of the violation of the agreement by other parties and in accordance with Iran's rights in the UN Security Council. Referring to the promise of European countries to ensure the continuation of the economic relations envisaged in Borjam with Iran and the establishment of the Instex system, Takhtarvanchi stressed that this system must prove its efficiency after 2 years. Talks that can be hoped to come true with the departure of Donald Trump; Because Europe has always said that it is under heavy pressure from the Trump administration and therefore can not cooperate with Iran. The pressure will be completely removed in another month and the other Europeans will have no excuse not to cooperate with Iran in this context; A platform that seems to be able to meet Iran's trade demands in the short term and provide the basis for maintaining order and expanding cooperation. In order to investigate this issue, "Arman Melli" had a conversation with Ali Akbar Farazi, the former Iranian ambassador to Romania, which you can read below.
What obstacles prevented the realization of Instex and the benefit of Iran and Europe from it two years ago until today?
But there are many ifs and buts. In a letter to international officials, our country's representative to the United Nations has rightly implicitly and in some areas directly complained about the lack of cooperation of Iran's partners in the UN Security Council. The fact is that the European parties in many cases put pressure on Iran to fully implement the UN Security Council and fulfill all its obligations. However, Iran has repeatedly stated that if other parties, including the European Union, fulfill their obligations and the UN Security Council is revived in the true sense of the word and Iran benefits from it, Iran will abide by its UN Security Council commitments. Iran has shown in the past that it will take constructive steps and is reliable in this area. One of these mechanisms and commitments that the European side had put forward and was going to implement was the Instex mechanism. Europe wasted no time in doing so and worked over time to make Instax virtually forgotten. A financial channel was to be created under this title so that Iran and Europe could benefit from it and the trade and financial route would not be blocked. Iran and Europe were supposed to trade in this way so that neither would be affected by the Trump administration's sanctions, but time has shown that Europe is not serious about this, and they set other conditions for the implementation of Instex, which in practice There was no Barjam and this caused this mechanism to fail.
Can we hope that with the easing of pressure on Europe, Instex will become operational?
The non-operation of Instex showed that both the political will in Europe is not enough and the union does not have enough independence and power to advance its goals. Today, with the victory of Joe Biden, it seems that the United States has a serious intention to return to Burjam, and naturally, the first event to follow this event will be Burjam return to its first point and trade exchanges will be facilitated. In this direction, the issue of sanctions should be raised and the unilateral sanctions of the Trump administration should be lifted. Sanctions that tied the knot in the negotiations and made things harder in practice. It is expected that Europe will activate its defined mechanism in the first step so that in the short term both sides can regulate their trade and make it serious. If Europe had really refused to trade with Iran under Trump's pressure, it should not have tied this mechanism to preconditions today. In this area, political negotiations must begin at the same time as trade facilitation. Naturally, the parties on both sides of the table have something to say and must take steps to resolve the issues as soon as possible.
Will Europe really take a step in this direction?
Clearly, what has happened in the last three years, in which Europe has clearly failed to live up to its commitments, has undermined Europe's position, and they have made it clear that they do not have the capacity to decide on their own. Today is the time for Europe to show itself because the pressure of the past is no longer on them. Obviously, Biden will have a different policy towards Europe, and the path for Europe has definitely been paved in Instex, and it seems that they will take steps in this area as well. Instex can rebuild trust and strengthen BRICS, which is of particular importance to Europe. This can be a win-win game for both sides, and with the launch of Instex, we can certainly hope that many other problems will be solved after that. Because dialogue requires a driving force that Instex can play a role in this area and remove obstacles to some extent.