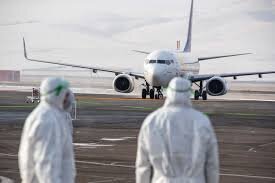 Saudi Arabia has suspended international flights and closed its borders for a week amid fears of a new, more contagious outbreak of the coronavirus.
According to ISNA, Saudi Arabia's SPA news agency announced that the country may extend the flight suspension for another week due to the nature of the outbreak of the Corona virus.
Saudi Arabia's decision follows a British warning that the outbreak of a new type of coronavirus could get out of control. The warning prompted France, Germany and other countries to suspend flights from Britain. Air Arabia, based in the United Arab Emirates, also announced that it would suspend flights from Morocco to the United Kingdom until further notice.
According to Bloomberg, Saudi Arabia, which has reported about 361,000 cases and 6,122 deaths, has been quarantining since May. Saudi officials have not imposed new restrictions since then, and the country has so far been immune to a new wave of infection.
End of message