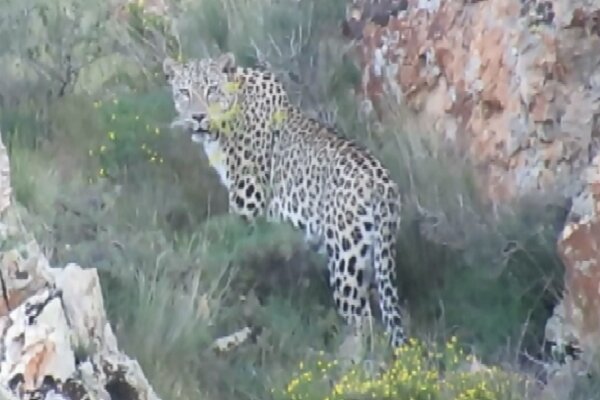 According to the Mehr news agency, following the publication of previous news about the injured leopard, on December 20, the initial treatment, radiography, serum therapy and antibiotic therapy were performed. Radiographs confirmed fractures of the left fingers and rupture of tendons. The leopard will be transferred to Tehran to continue the treatment and surgery.
On Tuesday (December 16th), a report was received that a leopard had been trapped in Bashagard city. Immediately, a team consisting of experts, veterinarians and environmentalists of Hormozgan General Department of Environmental Protection and environmental protection departments of Minab and Bashagard cities were sent to the area to follow up on the issue and release the leopard, which unfortunately due to overcrowding and possible dangers Paused.
Efforts continued with the cooperation of veterinarians of the General Department of Environmental Protection of Fars Province to save the said leopard on December 17th, and the said leopard was successfully anesthetized and the necessary measures were taken to transfer it to Bandar Abbas and for treatment.