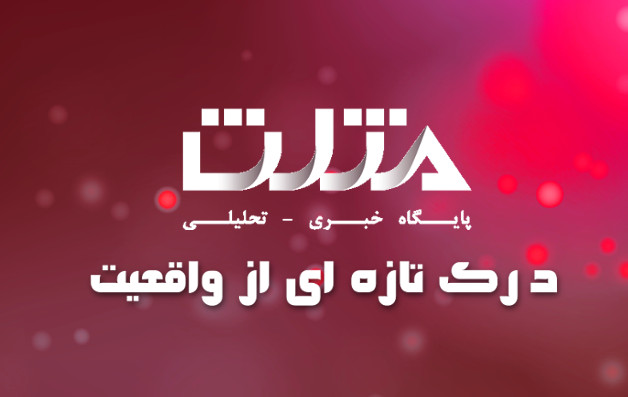 The Los Angeles Times noted in a note the difficulties in Joe Biden's administration's efforts to bring the United States back to Burjam.
"There are a lot of complex issues that are competing to get Joe Biden's attention after he takes office next month," Doyle McManus wrote at the beginning of the memo. "Among these issues, Iran is the most painful issue."
"In his campaign, Biden promised to revive President Obama's 2015 nuclear deal with the Tehran regime; "An agreement that President Trump denounced as an ineffective agreement and withdrew in 2018."
According to the American journalist, "Trump has imposed more punitive economic sanctions on Iran since then (when he left the UN Security Council), but these sanctions did not cause Iran to bow to his will. "Iran has responded by violating nuclear restrictions (in the IAEA) and is now enriching uranium at a low level 12 times higher than allowed in the agreement."
The Los Angeles Times note reads: "It seems that the way forward for Biden is a simple one: lift sanctions on Trump and once again agree to the 2015 agreement … but as a diplomat with last week's record told me "Negotiations between the United States and Iran have never been smooth, and the two countries have been building deep animosity and mistrust since the 1979 Islamic Revolution," he said.
The author referred to the recent remarks of the President of the Islamic Republic of Iran, Hassan Rouhani, in which Mr. Rouhani said that if the US government fully returns to the UN Security Council, Iran will fully return to its obligations under this agreement.
Doyle McManus is an American journalist
"But this is where the problems will arise," McManus writes. Negotiating a step-by-step agreement on which first nuclear restrictions will be re-imposed, which sanctions will be lifted and when, and how Iran's adherence will be verified is something that requires delicate diplomacy. Will have".
According to him, "Biden may have difficulty in reaching a consensus on a new agreement. The 2015 agreement (Barjam) was opposed not only by most Republicans, but also by some pro-Israel Democrats, including New York Sen. Charles Chuck Schumer, and even Delaware Sen. Chris Koons, a close ally and adviser to Biden. "By lifting all the sanctions imposed by Trump, he has argued that these sanctions are putting pressure on the United States against Iran."
The American journalist continues to reject the positions and arguments of the American opposition by lifting the sanctions imposed by the Trump administration against Iran.
"These are the reasons why opponents of lifting nuclear sanctions (Iran) are wrong: First, despite allegations of using Trump sanctions as leverage, they have not worked," he writes. Of course, they brought the Iranian economy to its knees, but the goal was to force Iran to change its behavior, but this did not happen. Second, lifting Trump's sanctions on Iran's nuclear activities will not deprive the United States of its leverage. "Trump and former presidents have imposed sanctions on Iran over non-nuclear issues, including the ballistic missile program, support for terrorist groups and human rights abuses, and Biden has made no proposal to lift those sanctions."
He continued: "The third (reason) is that efforts to maintain some of the (Iranian) nuclear sanctions are likely to lead to a failure to reach an agreement. "Leaders of both countries (Rouhani and Biden) have offered to return to the 2015 agreement, and if the United States withdraws from Biden, the Iranians will probably back down."
According to the author of the Los Angeles Times note, "there is a bigger problem, and that is that even if sanctions are lifted, a return to the 2015 agreement may be impossible."
McManus continued: "For Biden, only one thing is certain: his policy towards Iran will require a great commitment in terms of time and political capital in the first year of his presidency; "It's the first year that he will need to focus on the Covid-19 epidemic and the US economy."
In the continuation of this memo, the author acknowledges the problems of foreign companies seeking cooperation with Iran and their fear of US sanctions, and offers the Biden government to improve Washington's relations with Tehran.
"One suggestion to increase his chances of success with Iran is this: Start by announcing that his government will ensure that Iran can buy Covid-19 vaccines in international markets," the author writes. "Without the risk of violating US sanctions."
"The Trump administration has stated that its sanctions do not include shipments and pharmaceutical and humanitarian items, but there are many bureaucratic regulations on banks, suppliers of goods and services, and transit companies that require US authorization to transfer pharmaceutical items," the journalist said in a note. And are humanitarian, applied. "Biden can facilitate this process and show his interest in building better relations (with Iran)."
"As a former US diplomat told me, the first priority is to resume normal business talks with Iran," McManus continued. "The only way to get something done is to communicate regularly and listen to each other," said John Limbert, one of 52 American hostages taken by the US embassy in Tehran in 1979.
The author concludes by emphasizing the need to return to the Barack Obama administration's multilateralism on Iran, writing: "Biden needs a kind of diplomatic entanglement that complicates his first year in office. "No, but this is a problem that Trump has left for him, and it will be a test of his commitment to lead the return of foreign policy to the multilateral path that Obama pioneered."