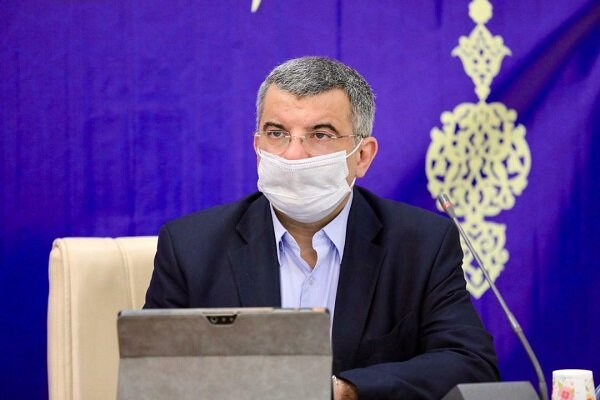 According to Mehr News Agency, Iraj Harirchi"I urge the people and the authorities to take care of you and us as health advocates do, by following the protocols and guidelines," he said on tonight's headline.
The Deputy Minister of Health, stating that the situation has improved a lot, added: the death rate and میر Which had reached the 500 channel, has now reached below 200, and the number of hospitalizations and outpatients has greatly decreased.
Harirchi Appreciating the efforts and cooperation of the Basij and the IRGC and all the defenders of health, he continued: "I must thank the people that nothing can be done about Corona without the support of the people."
"Despite all the success," he said ها In controlling and reducing disease and death and میر, fight with کووید 19 continues, and with the slightest negligence, the corona rises again. Many people are still at risk for coronary heart disease, even those who have been infected before اند And they think it's safe اند They are still in danger.
The Deputy Minister of Health added: "A person who takes a corona has not committed a sin or a crime and is not guilty. He has become ill and in most cases the cause of his illness is the carelessness of others. ننگی Coronary heart disease is a disease like any other and people should be happy when they are identified and treated early.
Harirchi Referring to the increase in death and میر Non-coronary patients, such as patients with cardiovascular disease and cancer, added: "Non-coronary patients must go to medical centers for treatment, hospitals are safe and coronary patients are completely separate from non-coronary patients."
Referring to the course of the disease in different provinces, he said: "In all provinces, the course of the disease is decreasing, except for Mazandaran province, which has a slight upward slope."
Harirchi Referring to the effect of climatic and cultural factors in different provinces on the amount and quality of coronary heart disease, he added: in a tropical province such as Khuzestan, care should be taken in the next 2 months because the presence of closed spaces and rooms is one of the causes of the disease in these provinces.
Deputy Minister of Health, expressing satisfaction that the province is no longer red and most provinces have turned orange and yellow اند"Any simplification, any normalization and any tolerance in following the protocols and resisting the implementation of the instructions will cause the disease to return to the ascending course and increase the mortality and return of the restrictions. The Corona virus has proved that with the least negligence People will be hurt.
Harirchi He stressed: "Protocols and distancing should still be observed and gatherings and epochs should be avoided. Corona has no ideology. Any kind of gathering with any intention and official will lead to the transmission of the virus and increase the disease."
"According to the measure of population and death per million, we are the 33rd country in the world," he said.