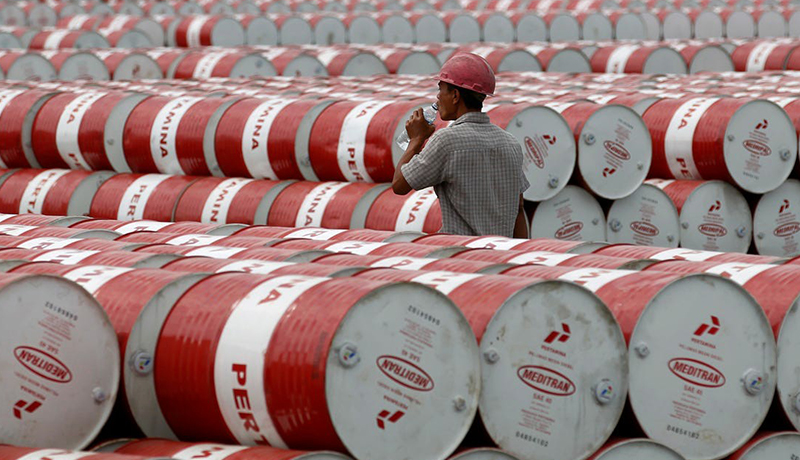 The International Energy Agency predicts in a report that fuel consumption will reach more than 101 million barrels per day by 2023, and a reduction in demand of 9 million barrels per day last year following quarantine in countries around the world and paralysis of flights. Dad, compensates.
But trends such as telecommuting and government efforts to curb climate change are reducing hydrocarbon use. Demand for oil by the middle of this decade will be about 2.5 million barrels less than the International Energy Agency forecast last year. Gasoline consumption has probably already reached its peak.
The International Energy Agency (IAEA) said in a semi-annual medium-term outlook report that oil demand is likely to never return to the way it was before the pandemic, and that there may be no return to normalcy for the oil market in the post-Corona era.
Oil prices have reversed last year's decline, rising to $ 70 a barrel in the London market. The increase is partly due to strong demand in Asia, but is largely due to the significant supply constraints imposed by Saudi-led OPEC Plus manufacturers.
The biggest winners
The International Energy Agency has announced that OPEC Plus countries will be the biggest winners in the coming years and will regain the market share they have now sacrificed.
But the agency's outlook for the US shale oil industry, OPEC's longtime rival, is remarkably weak. Has become wet. The agency predicts that consumption growth will slow to 104.1 million barrels per day in 2026, following a significant recovery in global oil demand this year and next, in line with widespread economic recovery.
Asia accounts for about 90% of this growth, mainly due to petrochemicals and the gradual recovery of the aircraft fuel market. Demand for gasoline will stagnate as electric vehicles become more ubiquitous and internal combustion engines become more efficient.
As consumption soars, OPEC and its allies will be able to reverse the dramatic production cuts they made in 2020. OPEC oil demand will increase from 27.3 million barrels per day in 2021 to 30.8 million barrels per day in 2026. Global oil markets may even face supply shortages in the middle of this decade if US sanctions against Iran continue. In such a scenario, Saudi Arabia, Iraq and other oil exporters in the Persian Gulf region would have to produce more oil, and as a result the group's excess production capacity would be reduced to its lowest level since 2016.
Reduce investment in new oil supply
There is a darker picture for OPEC rivals. Investment in new production fell 30 percent last year following falling oil prices and will only improve slightly in 2021.
The US shale oil industry, which at one time thought it would definitely punch OPEC, has seen its luck reversed. Now that energy companies are forced to limit their cost losses over the years and focus on higher profitability, and many drilling companies are turning their attention to investors' environmental concerns, US oil production will only grow slightly.
In this perspective, the country will have the largest share in the new oil supply. While last year it was predicted that the United States would provide the bulk of new supply by the middle of this decade, it is now projected that the United States will account for only 16 percent of oil production growth by 2026.
According to the International Energy Agency, the industry is consolidating and taking a more conservative approach to investment, while cheap capital will not be plentiful during the boom years. The slowdown in US oil production growth paves the way for the OPEC Plus Group to fill the major supply gap.
OPEC has a smaller share of the oil market
However, the sense of victory will be relative for OPEC and its partners. Over the next five years, OPEC Plus' market share will be around 52%, which is less than 57% of the group's share in 2016, when the OPEC Plus Alliance was formed. OPEC members will increase oil supplies in the coming years, but most of this supply will not be related to new capacity, but will include the revival of production that they have stopped.
The International Atomic Energy Agency has warned that the greater the risk for OPEC Plus and other producers, the lower the demand, which may be lower than expected. If governments act faster than expected on environmental reform, and consumers stop doing business and embrace recycling, about 5.6 million barrels per day of oil demand could be eliminated by 2026.
According to Bloomberg, the International Energy Agency said demand may have peaked sooner than expected. Stronger policies and behavioral changes can push peak demand times ahead.
Source: ISNA