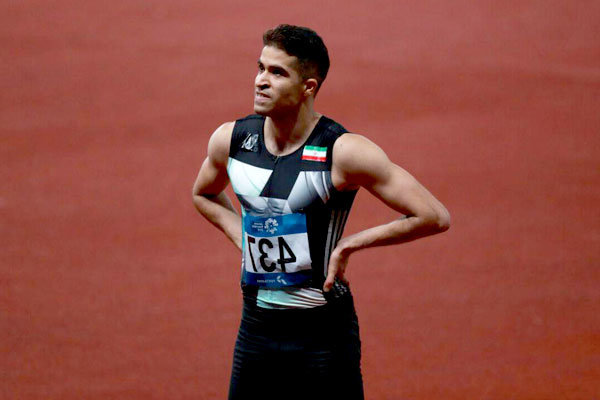 According to the Mehr correspondent, Hassan Taftian, who won a quota for Elmik Tokyo, traveled to France last September, finishing eighth in the continental tour and competing with participants from most of the host country.
This visit of Taftian was without the knowledge of the Ministry of Sports and the permission of the Overseas Council of this ministry, and this issue put pressure on the Athletics Federation and Taftian himself; This issue was addressed by Mehr News Agency in a report entitled "The Problems of Leaving an Athlete / Olympic Runner Without a Permit Under the Blade of Criticism."
Due to Taftian's trip, he did not receive any financial support from the National Olympic Committee – only for this trip – but according to Peyman Fakhri, his salary has been paid in other stages and the support will continue.
The head of the National Teams Monitoring Center said about Hassan Taftian: "Taftian did not receive any money for the trip to France because this deployment was done without permission." He was not supported in the first round, but now that the conditions are stable in the federation, all his plans will be pursued in coordination and his salary will be paid.
Fakhri emphasized: Athletics had problems in the management system due to uncertainty, he said: Of course, the federation has reached stable conditions since a month ago and the athletes' programs are under control. Currently, 10 athletes are training in different parts of the country.