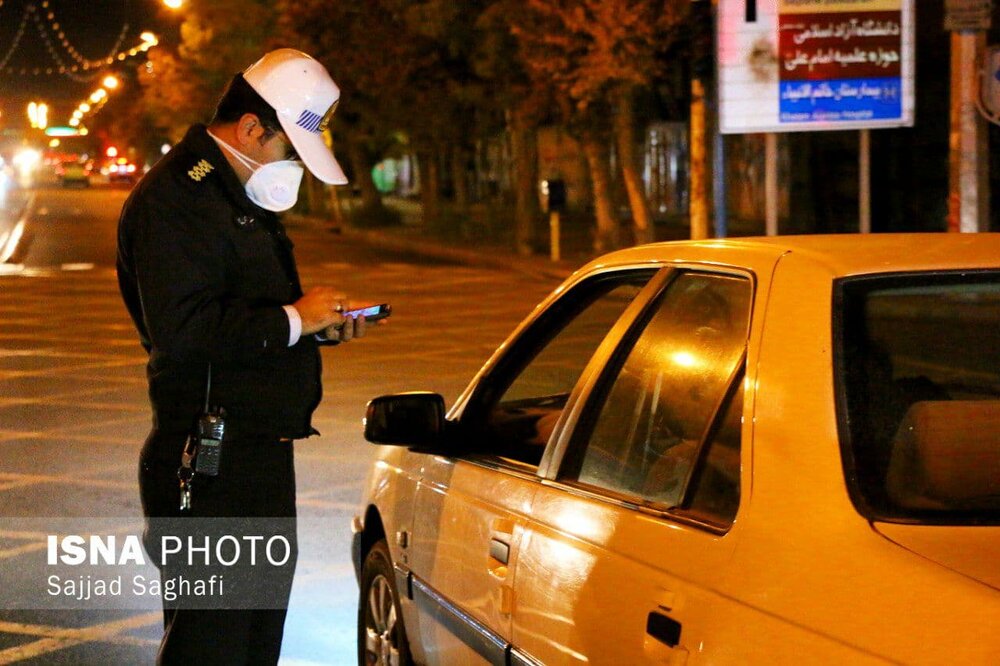 Pointing out that Corona will be with us as long as even one person is ill, the advisor to the Minister of Health said: "So far, the neighborhood-based plan to combat Corona has had positive results, but we intend to intensify protocols and observations in Tehran and Alborz provinces."
According to ISNA, Dr. Mohammad Asaei, congratulating the birth anniversary of Hazrat Zeinab (PBUH) and "Nurse's Day", said: "The project of Martyr Haj Qasem Soleimani has started on December 23 with the cooperation of the people, volunteer forces, Basij forces, the Red Crescent and other organizations." . I consider the reason for the decrease in disease statistics to be multi-sectoral; Both the corona-based neighborhood program may have been effective, and the implementation of rigid corona restrictions may have had an impact. On the 2nd of Azar, the number of our daily hospitalizations was about 2160 people. When setting the plan, we set a goal to reduce the hospitalization rate by 30% in the first month. Fortunately, on Friday (December 19), the number of hospitalizations reached 1,085, which means that we saw a 50% decrease. On the 2nd of Azar, we had reached 475 deaths and we wanted to reduce the number of deaths to 10% in the first month and then to 30% in the coming months. The death toll now stands at 178 per day, and we have a 60 percent reduction in deaths. The number of newly diagnosed cases of the disease has increased from about 13,000 to about 7,000, which indicates a decrease of 45%.
Explaining the other details of the Corona neighborhood-based plan, he continued: "Three teams of health care providers, health care providers and health monitors are participating in this project. Health care providers are testing positive samples from those around them." If a member of the family is elderly or can not leave the house, the possibility of sending a doctor and home care is also provided.
Regarding the installation of quarantine facilities in hotels and guesthouses, he stated: "We have about 96,000 beds in hotels and inns ready, which can be increased to 150,000 beds, and about 7,000 of these are in large Tehran." We want people who do not have enough facilities to be quarantined to go to these centers, but these quarantines have not been well received, and we want health liaisons, clerics, local elders, etc. to ask people to go to hotels and if they do not have proper facilities for quarantine at home. Go to designated guesthouses. China is doing this quarantine by force, but our situation is not mandatory. The quarantine is at the hotel, and the government pays for the patients to stay in a safe place for 14 days and not pass the disease on to anyone else.
Asai continued: 17 million people of the country live in Tehran and Alborz provinces. For example, the city of Karaj has about one million and 100 thousand marginalized people who are not in good social status and housing. Or the city of Ferdis has a nominal population of 400,000, but at night it has a population of 700,000. Public transportation can be a source of disease. If we compare the statistics with a month ago, we may be happy, but this statistic is fragile. A month ago, 5830 people were hospitalized in Tehran, and today 2700 people are hospitalized, which means that with the help of the people, the number of patients has dropped to less than half and the number of deaths in Tehran province has decreased by one third. One month ago, 1,500 intensive care beds were full in Tehran, and today, 500 ICU beds are full.
"As long as we have even one positive case, we should be afraid of transmitting the disease," he said, noting that the corona virus transmission chain has not yet been cut. This disease will be with us for the time being because vaccination does not happen quickly. Many deaths have occurred between the ages of 40 and 50, and our main recommendation is to continue to adhere strictly to protocols.
Asai, who spoke on a television program, concluded: "We intend to intensify protocols in the provinces of Tehran and Alborz." We have a plan that will be presented at the provincial headquarters on Monday (December 1), and if it is approved, we want to intensify the protocols and visit the shops. In the provinces of Tehran and Alborz, about 2,800 grocery stores were closed between 17 and 24 Azar. The most important issue is educating the people.
End of message