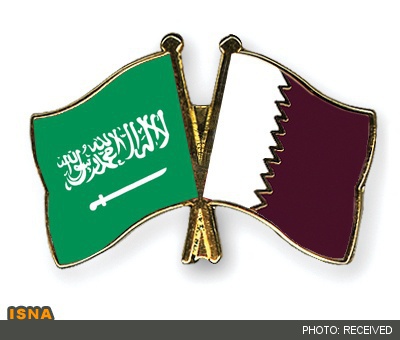 "Saudi Arabia is concerned that with the arrival of Joe Biden in the White House, several cases, including the case of Jamal Khashgeji against bin Salman, will be on the table," said a regional affairs expert, referring to problems with reconciliation with Qatar and its allies. .
In an interview with ISNA, Hassan Hanizadeh said that the UAE and Saudi Arabia are trying to reconcile with Qatar: "Saudi Arabia and the UAE are concerned about Biden's policies in the region, so Saudi Arabia recently asked Trump's son-in-law Kouchner to join the UAE." And if Saudi Arabia mediates with Qatar, it may be able to resolve the differences of these countries for many years.
He added: "Saudi Arabia is concerned that Biden will reopen several cases by entering the White House. The assassination of Jamal Khashgeji, a Saudi journalist in Turkey who was not allowed to speak out because of bin Salman's influence on Trump, is the subject of former Saudi Crown Prince Mohammed bin Nayef, who is trying to oust Muhammad bin Salman and replace him with Muhammad bin Nayef. . It should probably use the Jasta law to put pressure on Saudi Arabia. The law was introduced after 2001 and the 9/11 attacks to compensate victims' families. The Saudi war against Yemen, in which dozens of women and children were killed, is another issue that Biden will put pressure on Saudi Arabia.
Hanizadeh said: "Therefore, Saudi Arabia is trying to create a safe margin between itself and other countries in the region in the next four years, and end the intervention in Iraq, Syria, Yemen and Qatar and the siege of Qatar from 2017, and new conditions of convergence." Therefore, it seeks to resolve its differences with Qatar tactically.
The regional expert said: "Qatar now has a superior role in this issue, and the possibility of bin Salman's removal will make Qatar more vigilant and will not be deceived by Saudi Arabia تا tactics." I believe that if there is a negotiation between Qatar and the countries of the Persian Gulf, Qatar will definitely have the upper hand.
He continued: "At the same time, negotiations and an agreement between Qatar and the GCC member states will take time, because the situation in Qatar must be announced to Saudi Arabia." Qatar certainly wants Saudi Arabia to have no more rights in the Gulf Cooperation Council. In addition, Saudi Arabia must accept the issue of convergence between Qatar and Iran, Qatar and Turkey, and Qatar and the Muslim Brotherhood, which is one of Qatar's domestic policies.
End of message