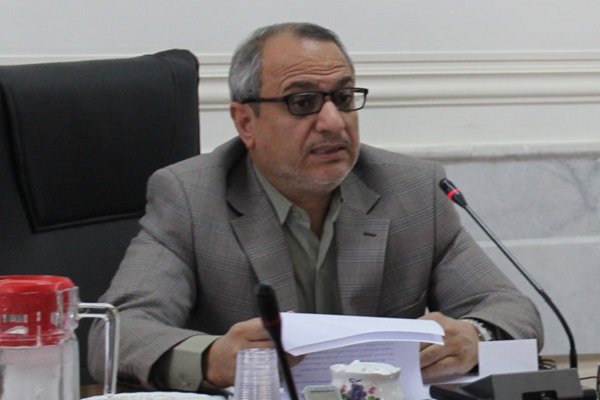 According to the Mehr reporter, Ali Esmaili-Indimi reported on the status of the disease at noon on Tuesday in a meeting of the Rafsanjan County Health and Food Security Working Group کووید 19 in the field of Rafsanjan University of Medical Sciences and stated: As of 8 am today, the number of definitive hospitalization cases کووید 19, 23 patients and 28 suspected cases.
He added: "We have four definite patients in the intensive care units and the number of cases that are hospitalized with a possible diagnosis in the ICU is 6 people."
The president of Rafsanjan University of Medical Sciences stated that by reducing the death toll I am facing And some days we do not have any fatal cases, he added: positive corona tests are also decreasing and the number of positive cases is decreasing, for example, yesterday 20 people were identified in the population of Rafsanjan and Anar cities.
He stated: "About four weeks ago, when the health screening project of Sardar Shahid Soleimani started, according to the statistics we received this morning, 160,000 people from Rafsanjan and Anar population have been screened."
Ismaili-Indimi stated: Corona test samples in the coming days and test range Giri We will expand to do more diagnostics. Meanwhile, after the peak of October and November and to some extent in December, due to the observance of health protocols and regulations that the headquarters Crown The city performed, we will have a relatively calm month in January.
At the same time, he said: "In the future, we will most likely have the next peaks, and we can experience a milder peak in covering the plan of Shahid Soleimani and respecting the people."
The president of Rafsanjan University of Medical Sciences, stating that the issue of vaccine is the topic of the day, said: Vaccination will begin in high-risk groups in the coming weeks, and certainly if it does not have the necessary safety issues and approvals, no injection will be given at all.
Ismaili Nadimi emphasized: before vaccination and until اظلاع Secondly, the only way to prevent it is to observe the health protocols and to implement the great health plan of Shahid Soleimani firmly and without stopping.
The president of Rafsanjan University of Medical Sciences said: "The most casualties and positive cases of Rafsanjan coronation were in November. In Shahid Soleimani plan, first high-risk groups will be identified and screened, and then we will go to other age groups."
Ismaili Nadimi stated: "We hope that by observing the health protocols and implementing the plan of Shahid Soleimani, we will face a milder peak from Corona in winter and we will be able to pass this stage safely."
He at the end of the staff agents Crown The city thanked the guilds, merchants and those who cooperated in the implementation of Shahid Soleimani project