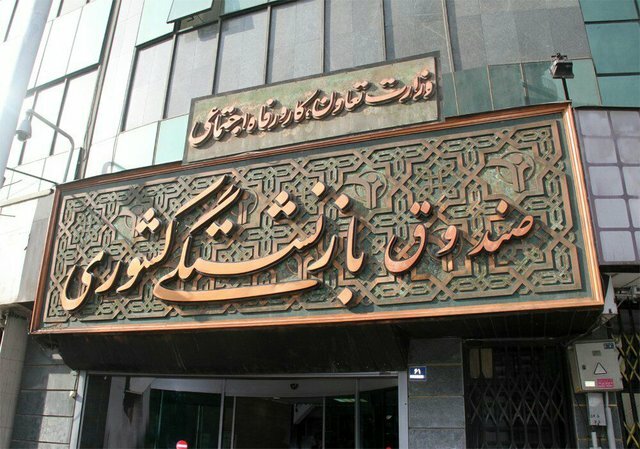 Today, the Minister of Cooperatives, Labor and Social Welfare, in an intimate meeting that was held in the form of a webinar, talked with a group of heads of pensioners of the National Pension Fund in 31 provinces and 11 cities and was informed of their comments and criticisms.
According to ISNA, Mohammad Shariatmadari stated that the main purpose of holding this program is to hear the opinions of the heads of pension centers and said: "Citizen-oriented policy-making is possible only through establishing a clear and logical relationship with the target community."
The Minister of Cooperatives, Labor and Social Welfare, referring to the role and importance of the country's pensioners' centers, added: And state pension fund.
Referring to the implementation of the equalization plan and increasing the salaries of state pensioners this year, Shariatmadari said: "The resources for this work have been provided through the transfer of companies' shares, and the state pension fund should invest in these shares to provide equalization resources."
Referring to the reforms made in the process of implementing the equalization plan and eliminating its shortcomings, he said that this process of equalizing and proportionalizing the salaries of pensioners with employees will continue in the coming years.
The Minister of Cooperatives, Labor and Social Welfare also emphasized the ministry's special attention to specialized organizations and attracting the participation of the target community, stating: The opinions and views of heads and members of pension centers have been received and taken into account. Relevant devices have been notified.
He also announced the collection of messages and materials published by retirees in cyberspace and their content analysis and said: "Based on the analysis of content published in cyberspace, 6 main points of retirees' opinions about the assimilation plan were counted and implemented in the form of a correction plan." Is.
According to him, in the case of supplementary insurance, we have received the existing objections and criticisms from the insurer company or the failure to pay the insurance premiums on time, and the weaknesses and objections are being followed up.
Shariatmadari also referred to the actions of the Ministry of Cooperatives, Labor and Social Welfare and the State Pension Fund to eliminate shortcomings in the implementation of welfare and service plans, clarify the activities of companies affiliated with the fund and establish and strengthen Internet and telephone communication centers with retirees.
According to the Public Relations and Information Center of the Ministry of Cooperatives, Labor and Social Welfare, in response to a request from a retiree, he also emphasized the provision of welfare services by ministries and executive bodies to retirees equivalent to welfare benefits for employees and said: And there is no legal obstacle and it must be implemented by all devices.
End of message