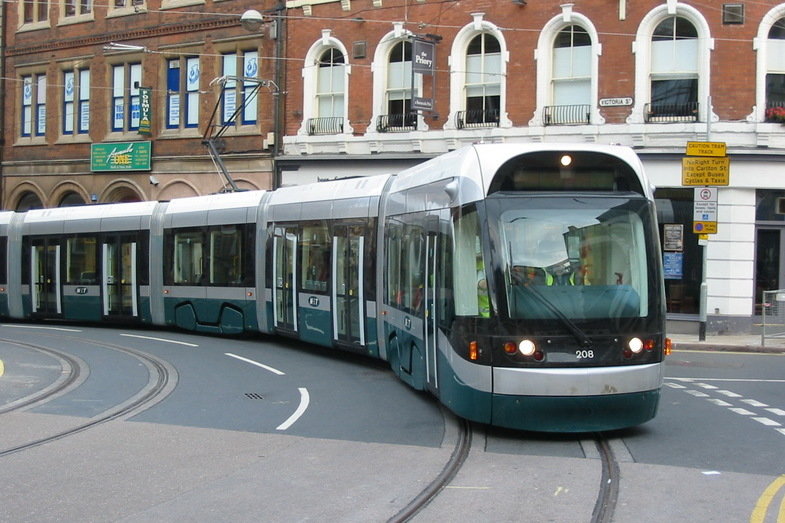 According to the Mehr correspondent, a group of transportation and urban planning specialists and professors from different universities in the country wrote an open letter criticizing the unprofessional approval of expensive urban transportation projects and calling for the suspension of these projects.
The full text of the letter is as follows:
Dear Dr. Jamali Nejad
Honorable Deputy Minister of Urban and Rural Development of the Ministry of Interior and Chairman of the Supreme Council for Traffic Coordination of the country's cities
Hi and respect
As you are aware, the request for the construction of tram lines in some cities of Iran, such as Isfahan, Rasht and Hamedan, is on the agenda of the Supreme Traffic Coordination Council. This issue is in the process of approval for some specific corridors of Isfahan, outside the usual process of comprehensive urban transport studies (314) and detailed studies of integrated urban public transport (777).
In the current situation, on the one hand, the problems caused by the supply of currency and sanctions, cause half کاره Many urban public transport projects and equipment imports have remained; On the other hand, we are witnessing a decrease in public transport passengers and operators of the urban transportation system. In such circumstances, conducting integrated expert studies, based on the approach of resistance economics and the optimal selection of infrastructure projects, is a double necessity that requires high accuracy and sensitivity. Tram transportation system is an emerging system in Iranian cities and setting up a 10-kilometer route requires spending 150 to 200 million dollars (3,500 to 5,000 billion tomans) to import equipment and spend the financial and economic resources of the city and country in Many years to come.
We, as a group of professors and experts in the field of transportation and urban planning of the country, according to the current special conditions, please review this issue in that High Council, avoiding haste, during the usual expert procedure and after determining the results of comprehensive transportation studies. And urban transport (314) and detailed studies of integrated urban and suburban public transport and the possibility سنجی Riley (777), in terms of integration with other existing urban public transport systems such as the metro and BRT, the volatility of urban public transport travel demand and the consideration of all possible flexible and efficient options and demand-based systems to be done, God forbid experience Do not repeat the bitter decision-making process and the current uncertainty of projects such as Qom Monorail.
Names of the signatories in alphabetical order:
1. Mohsen Aboutalebi Esfahani, PhD in Roads and Transportation, Faculty Member of the Railway and Program Department ریزی Transport ونقل University of Esfahan
۲. Meysam Akbarzadeh, PhD in Transportation and Faculty Member of the Faculty of Transportation Engineering, Isfahan University of Technology
3. Abbas Babazadeh, PhD in Transportation and a member of the faculty of the Faculty of Civil Engineering, University of Tehran
4. Amin Mirza Boroujerdian, PhD in Roads and Transportation and Faculty Member of the Faculty of Civil Engineering, Tarbiat Modares University
5. Mehdi Bashirinia, PhD in Transportation from Tarbiat Modares University and Implementer of Urban Transportation Studies Projects
6. Mohammed DesirePhD in Roads and Transportation, Faculty member of the Faculty of Transportation Engineering, Isfahan University of Technology
7. Morteza Hadi Jaberi Moghadam, PhD in Urban Planning, Faculty Member of the Faculty of Urban Planning, University of Tehran
8. Abdul Ahad Choupani, PhD in Roads and Transportation and Faculty Member of the Faculty of Civil Engineering, Shahroud University of Technology
9. Yaser Hatamzadeh, PhD in Transportation from Amirkabir University of Technology, Member of the Research Center of the Islamic Consultative Assembly
10. Navid Khademi, PhD in Transportation and a member of the faculty of the Faculty of Civil Engineering, University of Tehran
۱۱. Vahid Khalifa, PhD in Roads and Transportation and Faculty Member of the Faculty of Civil Engineering, Sirjan University of Technology
۱۲. Hamid Reza خیرالدینPhD in Urban Planning, Faculty Member of the Faculty of Architecture and Urban Planning, Iran University of Science and Technology
13. Miqat Habibian, PhD in Transportation and a member of the faculty of the Faculty of Civil Engineering And environment Biology of Amirkabir University of Technology
۱۴. Hossein Haghshenas, PhD in Transportation and a member of the faculty of the Faculty of Transportation Engineering, Isfahan University of Technology
۱۵. Seyed Mohammad Hossein Dehnad, PhD in Roads and Transportation and a member of the faculty of Qom University
۱۶. Amir Ali Zarrin Mehr, PhD in Roads and Transportation and Faculty Member, Faculty of Engineering, Mazandaran University
۱۷. سید احسان سیدابریشمی, PhD in Transportation and faculty member of Tarbiat Modares University
۱۸. سیدعلیرضا سیدوکیلی, Doctor of Railway Engineering, University of Science and Technology, Member of the Faculty of Transportation Research Institute of the Ministry of Roads and Urban Development
19. Alireza Sahebqarani, PhD in Urban Planning and a member of the faculty of Transportation Engineering, Isfahan University of Technology
20. Sina Sahebi, PhD in Transportation from Sharif University of Technology, Advisor to the National Road Safety Commission
۲۱. Mahmoud Saffarzadeh, Professor of Transportation and faculty member of Tarbiat Modares University
۲۲. Ahmad Reza Talebian, PhD in Transportation and Faculty Member, Faculty of Transportation Engineering, Isfahan University of Technology
23. سید صابر ناصرعلویPhD in Roads and Transportation, Faculty member of the Faculty of Engineering, Shahid Bahonar University of Kerman
۲۴. Mohsen Fallah Zavareh, Faculty Member of the Faculty of Civil Engineering, Kharazmi University, Tehran
۲۵. Milad Ghasri, PhD in Transportation and Faculty Member, University of Sydney, Australia
۲۶. falling star الدین Kermanshahi, PhD in Transportation, Faculty member of the Faculty of Urban Planning, University of Tehran
۲۷. Mahmoud Mohammadi, PhD in Urban Planning, Faculty Member of the Faculty of Architecture and Urban Planning, Isfahan University of Arts
۲۸. Seyed Mehdi Moeini, Doctor of Urban Planning, Former Deputy of Urban Planning and Architecture of Tehran Municipality and Advisor to the Mayor of Mashhad
۲۹. Sobhan Nazari, PhD in Transportation, University of Science and Technology and CEO of Railway Transportation Combined
30. Masoud Yaghini, PhD in Railway Engineering, Faculty Member of the Faculty of Railway Engineering, University of Science and Technology