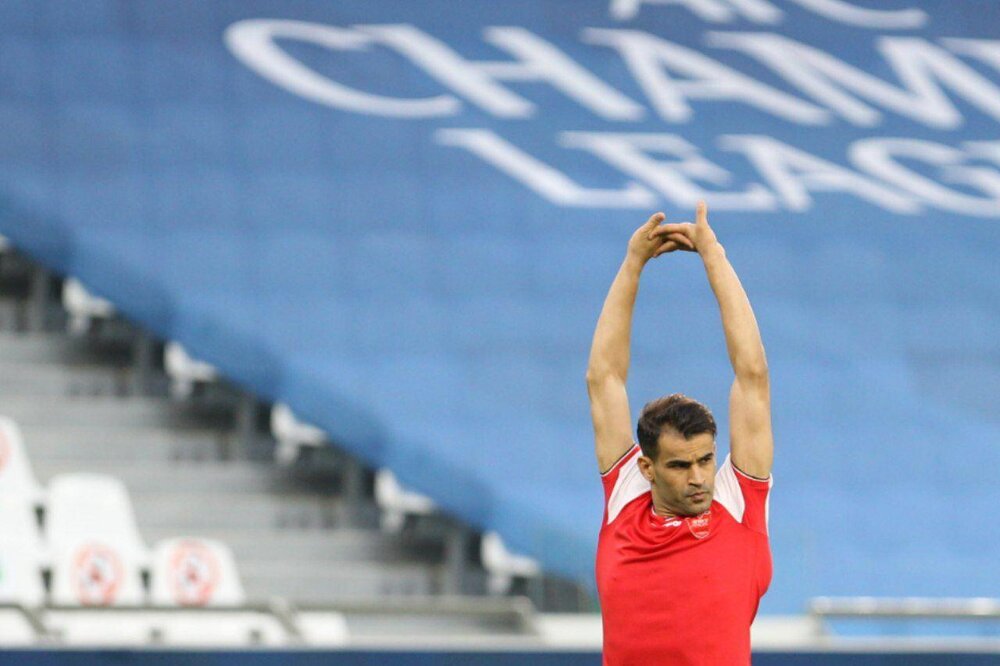 According to the Mehr reporter, during the welcoming ceremony of the Persepolis football team on its return to ایران The deprived striker Isa Al-Kathir was also present. Persepolis arrived in Tehran from Doha last night. The team lost 1: 2 to South Korea's Ulsan Hyundai in the AFC Champions League final to miss the cup.
Persepolis striker Isa Al-Kathir, who scored after the quarter-final stage Final Against Pakhtakor was suspended by the Asian Football Confederation due to the joy of his goal, in the half game Final And the final was absent and he did not even have the right to travel to Qatar.
Al-Kathir, who was present at the Tehran airport to greet the Persepolisians, said: "It is not a special thing." I came here to tell the kids of the team not to get tired and to tell them that you are the pride of Iran.
He continued: the head of Persepolis players should be high. ان شاءالله We will leave in the future. We should be proud of these children.