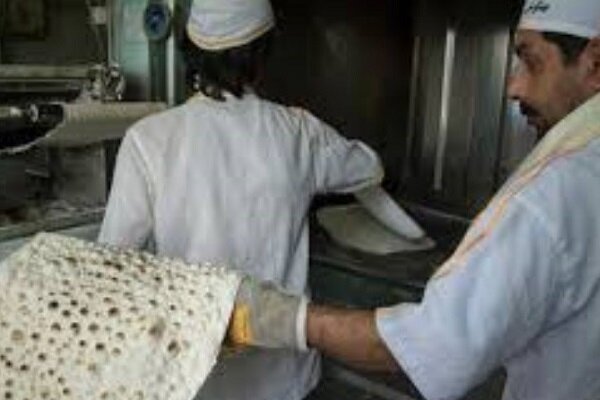 According to the Mehr correspondent, this evening a meeting of the province's flour and bread council was held in the presence of representatives of unions related to this field, hosted by the Kurdistan governor's office.
The Deputy Governor of Kurdistan for Coordination of Economic Affairs stated in this meeting: The quality of flour and bread in the province is constantly monitored by the responsible agencies, and if there are any concerns in this area, they should be seriously pursued.
Khalid Jafari added: the experts of the responsible bodies should submit a detailed report to the provincial council by carefully examining the requests made by the representatives of the related unions in this field.
He stated: The increase in the price of bread in the province is subject to receiving the exact result of the expert examinations and will be informed during the next meetings of this council.
The General Director of Industry, Mining and Trade of Kurdistan Province also stated in this meeting: 12 thousand and 500 tons of subsidized flour with subsidized wheat will be delivered to the bakeries of the province and 3 thousand tons of flour will be delivered to the bakeries of the province at higher prices.
Mohammad Darreh Vazmi added: "All the flour subsidies needed for the bakeries are provided within the province, and a small part of the free flour needs are provided from the neighboring provinces."
In the continuation of this meeting, Asadi, the head of the bakers 'and bakers' union of Kurdistan province, stated: If enough flour does not enter the province in the future, the quality of bread will face problems.
He pointed out that many bakeries in the province need to repair or replace the bread machine, adding: "The costs of repairing or replacing these machines have multiplied and the facilities provided are not adequate, and this causes problems in the quality of bread in the province." Has been.
He pointed out: the price of different types of bread should be increased due to the various problems raised, and the bakeries are waiting for the approval of the Provincial Flour and Bread Council.
The representative of the management of Sepah Bank branches, as the bank in charge of paying facilities to bakery owners, also announced in this meeting: Since the beginning of this year, 225 people have referred to Bank Amel to receive facilities of 400 million Rials, but only 18 people have succeeded in receiving facilities. .
The representative of the province flour supply company also stated in this meeting: Due to the increase in transportation costs, a proposal has been made to increase the freight of flour produced several times, but no decision has been made in this regard so far.
In the continuation of this meeting, the representative of the Association of Flour Factories of the province stated: Due to the lack of desirable quality and other problems that flour imported from neighboring provinces, many bakeries will protest against us.
He added: "Of all the neighboring provinces, only Kermanshah province sells flour to us, and it does not have a very good quality, and besides these problems, it has a high transportation cost and its import is not economical."