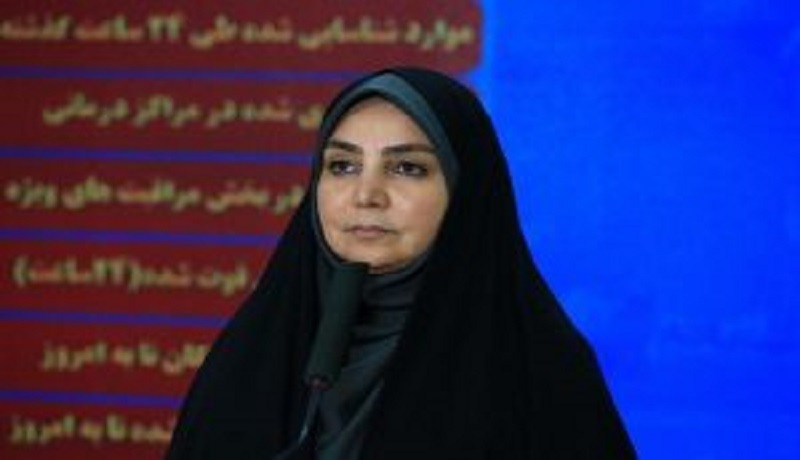 According to Tejarat News, Sima Sadat Lari said about the daily statistics of coronas in Iran: "From yesterday to today (March 20, 2016) and based on definitive diagnostic criteria, 7620 new patients with coronas were identified in the country, of which 757 were hospitalized." The total number of Covid 19 patients in the country reached 1,786,265.
He added: "Unfortunately, during the last 24 hours, 68 patients with Covid lost 19 lives and the total number of deaths from this disease reached 61,649. Fortunately, 1,528,694 patients have been recovered or discharged from hospitals so far.
He continued: "3879 patients with coronary artery are being cared for in the intensive care units of hospitals." So far, 12 million 39 thousand 329 corona diagnostic tests have been performed in the country. There are 9 red cities, 31 orange cities, 295 yellow cities and 113 blue cities.
Distribution of 595 thousand doses of corona vaccine in the country's health network
Also, the spokesman of the Food and Drug Administration announced the distribution of more than 595,000 doses of Corona vaccine from the total of imported vaccines in the country's health network from February 12 to the end of 1399 and said: this number of vaccines according to TTAC system and Apple system, up to date In the past, 124,193 doses of the vaccine have been inoculated, with the main recipients of these vaccines being front-line treatment staff.
Dr. Kianoosh Jahanpour stated: "We still have a long way to go before the completion of phase one vaccination. Restricts national vaccination to specific and approved vaccines, the rate of vaccination will increase in April and later in May.
He stressed: "As long as the vaccination of people covered by phase one does not end, phase 2 vaccination will not begin, and according to current forecasts, the completion of phase one and vaccination of most people covered by phase 2 vaccination will begin in the spring."
Read the latest corona news on the Corona Business News آمار statistics page.