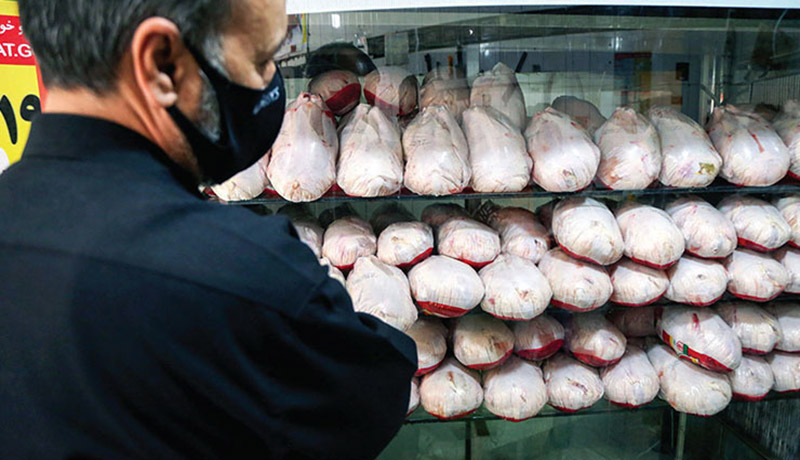 According to Tejaratnews, Mohammad Ali Kamali Sarvestani, advisor to the Meat Poultry Farmers' Union, in an interview with the Industry, Trade and Agriculture Reporter of the Economic Group of the Young Journalists Club, stated that there is no shortage in chicken supply. Gilan, Mazandaran, Golestan and Semnan are intended for Tehran so that we do not have a shortage of supply.
He added: "According to the notification, live chicken is to be imported to Tehran from other provinces so that we do not have a shortage problem."
Kamali Sarvestani continued: "Considering the volume of chicken imports to Tehran, the current prices in the open market are not reasonable at all."
The senior advisor of the Broiler Poultry Farmers Union said that another reason for the high price of chicken is the market elasticity and said: "If under normal market conditions it is adjusted to a daily supply of one thousand tons, now the supply needs to be higher than this figure." Reach equilibrium as households began to stockpile for fear of the future of the market, which is expected to balance the market with the supply of live chicken from other provinces.
Kamali Sarvestani, in response to the supply of chicken at the prices of 37 and 38 thousand Tomans in the market, stated: Considering the price of live chicken, supply at such prices is not logical at all, and monitoring devices should prevent overselling by exercising more control over the market.
Pointing out that the poultry farmer is not to blame for the high prices in the market, the official said: "The poultry farmer owns the chickens to the farm and after the chicken buyers, wholesalers and retailers must be responsible for the shortage or high prices because the poultry farmer does not know that the chicken What will happen to the poultry unit?
"Due to the significant price gap between the approved price and the open market, it is possible that some people will buy state-owned chicken and then sell it at the market at a free rate, although there is no evidence in this regard," he said. .
Source: Young Journalists Club