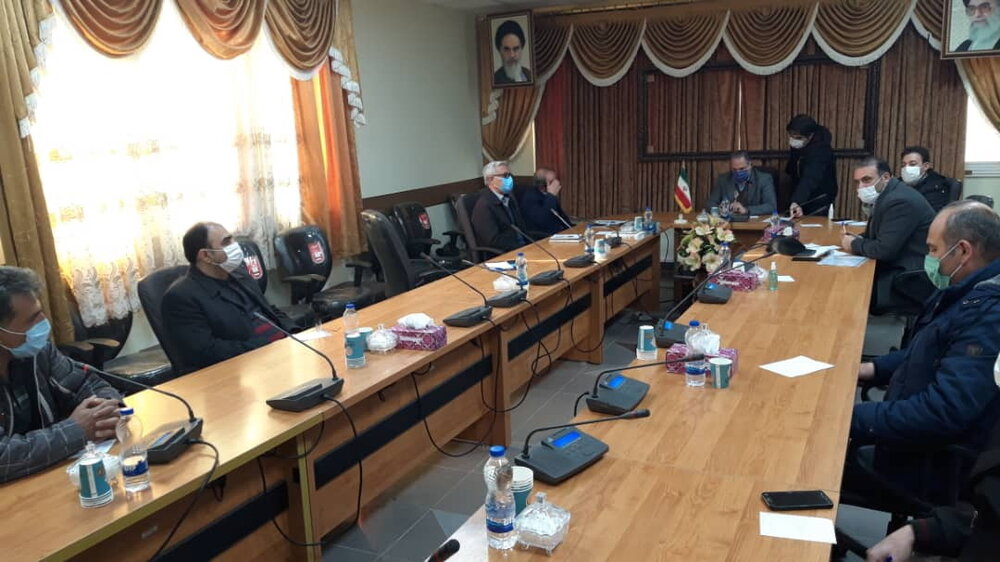 ISNA / Ardabil With the help of Jihad-e-Daneshgahi of Ardabil province, a meeting of the national plan "Home Business Development" was held with the presence of villagers and district heads of Sarein city.
The head of the Secretariat of the National Home Business Development Plan of Ardabil Province mentioned capacity assessment, identification of comparative and competitive advantages of the market, training and connection to the market as the stages of this plan and added: And business development will be provided for them.
Meysam Zarbnia stated that the implementation of this project is being carried out by Jihad-e-Daneshgahi with a well-planned plan. Tailoring, traditional embroidery, kilim weaving, honey packaging, medicinal plant producer, saffron cultivator, text editor, translator, programmer and animator have been introduced as the fields supported by this project.
He continued: in order to identify the beneficiaries and the target community of this project, it is necessary to form the necessary coordination between the executive bodies and the private sector so that the applicants are well directed to the inhb.ir system for registration.
The head of the Secretariat of the National Home Business Development Plan of Ardabil Province pointed to the evaluation and monitoring of more than 500 home business applicants out of 2,200 registrants of this project in the province and specified: At this stage, job priority and ability of individuals are examined. Training and skills should be provided, or if the applicant has the necessary capabilities, employment and connection to the market will be done with the cooperation of drivers.
According to ISNA, in this meeting, the Deputy of Planning and Civil Engineering of Sarein Governorate, while appreciating the continuous pursuit of the province's Jihad-e-Daneshgahi to implement the national plan for the development of home-based jobs, said:
Rashid Abbasi stated: Jihad-e-Daneshgahi has established coordination and effective communication with the officials of the executive organs of the province for the proper implementation of the phases of this plan, which will certainly have positive effects in directing the executive plans of this plan.
He pointed out: "Given that the needs and benefits of the job are well identified in this plan, it is necessary to inform and inform the people about the benefits of the national plan for the development of home-based businesses, to identify those involved and guide them in business development."
The Deputy of Planning and Civil Engineering of Sarein Governorate continued: "By synergizing in the successful implementation of this project, the employment concerns of the province can be solved and some home businesses can be given a suitable position."
Abbasi added: "Five villages have been selected as a pilot for the implementation of this project in Sarein city according to the geographical location and the level of public cooperation, so that according to the job advantages of each village, the beneficiaries can be empowered and enter the labor market."
End of message