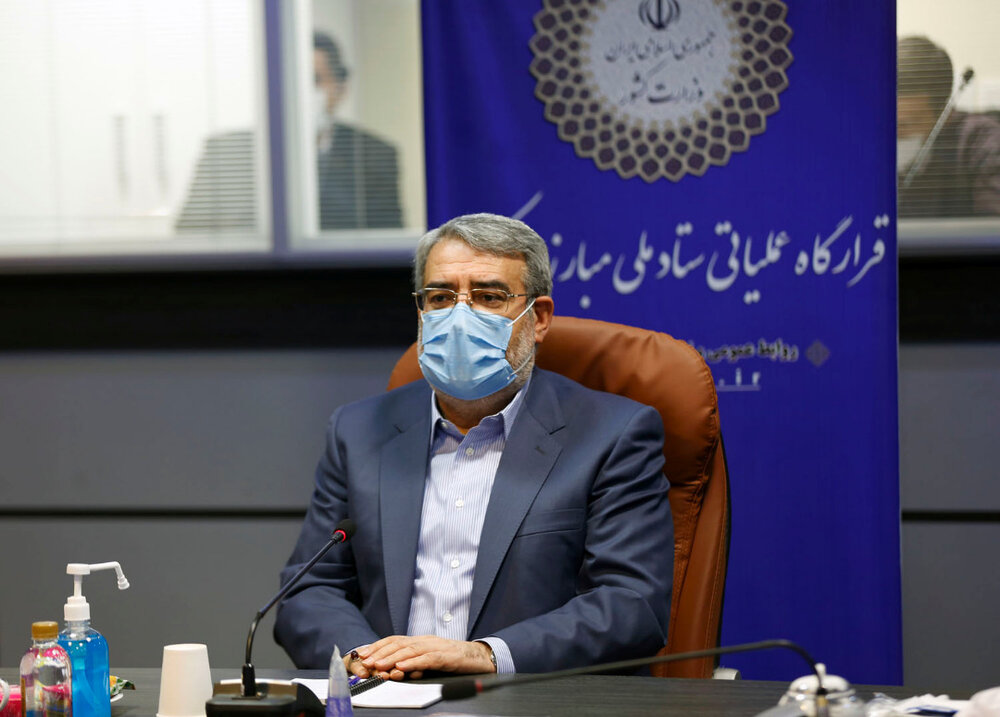 According to the Mehr news agency, quoting the Ministry of Interior, the full text of the message of the Commander of the Corona Anti-Corruption Operations Base and the Minister of Interior on the occasion of Nurses' Day is as follows:
بسم ا… الرحمن الرحیم
Happy Birthday Message Brought Hosseini Movement, Hazrat Zeinab Kobra Hello ا… عليه که به Establishment From that virtuous lady and nurse and the grief of the survivors of the caravan of Karbala, which has been named as Nurse's Day, it is a great opportunity to congratulate and congratulate this auspicious child and respect his unique position. بفرد And the unrepeatable world of the Atrat family to the general believers and especially the defenders of health, to appreciate the selfless and indescribable efforts of the nursing community of the country.
Nursing, which is one of the most valuable professions and services in various societies, found a rich meaning in the Islamic society and in the light of religious thought, and manifested a manifestation of God's mercy during the events of the Islamic Revolution, including unique scenes of self-sacrifice during the years of holy defense. And dedicated self-sacrifice to human society.
The revitalizing role of nurses in society, which has always been revered since that glorious era, has become more apparent in recent months during the country's crisis with the outbreak of coronary heart disease, reviving the memory of epic days.
The self-sacrifice of the country's nursing staff at the height of the difficulties and serious conditions caused by this vicious virus, who rose sincerely and with praiseworthy courage in the field of fighting Corona, once again reached the throne and with the martyrdom of a number of dear nursing brothers and sisters in recent months. The steadfastness of the Iranian nursing community on the mission of the profession Oh you And his morality was recorded in the proud history of the Iranian nation and remained a true testimony to the loyalty of the country's nursing community to its pure covenant with God and the people.
Greetings to the pure and radiant souls of the martyrs of the healing community of the country; Ali Especially Martyr nurses and the protection of their names and memories, I pay tribute to each of the nurses' brothers and sisters throughout the country, and while congratulating the nurses on the day, I wish the health and happiness of all these loved ones from God Almighty. مسألت I have.