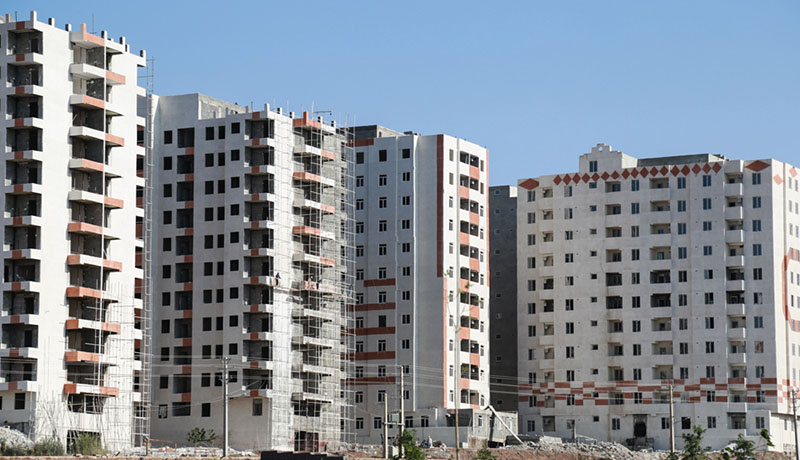 According to Tejarat News, today, December 20, 1999, the deadline for the applicants of the National Housing Plan for the initial deposit of about 40 million Tomans. If the above-mentioned applicants do not deposit the initial amount, they will be removed from the National Housing Plan system and the eligible applicants will be replaced.
Last Wednesday, the Deputy Minister of Roads, referring to the 5-day opportunity for the applicants of the National Housing Plan to deposit the initial deposit, said: The canceled applicants should go to the bank to withdraw the deposit amounts.
Mahmoud Mahmoudzadeh added: The Ministry of Roads and Urban Development has a special focus on determining the tasks of the applicants of the national housing plan; In this regard, those applicants who for any reason have not been able to deposit their initial contribution have until the end of this month to have the opportunity to deposit the said amount.
He continued: "Otherwise, these applicants will be removed from the projects of the National Housing Plan and new applicants will replace them." Applicants who have not received the deposit SMS for any reason have until next Sunday to do so.
The Deputy Minister of Housing and Construction reminded that the initial deposit amount is about 40 million Tomans, and said: Applicants of the canceled national housing plan can also refer to the bank after 5 days and withdraw their deposit amounts less than 40 million Tomans.
Emphasizing that the national housing plan will be built for effective applicants, Mahmoudzadeh said: "The projects of this plan are being built according to the schedule, and despite the limitations caused by the cold season and the spread of the Corona virus, the maximum capacity to build and complete these units Used.