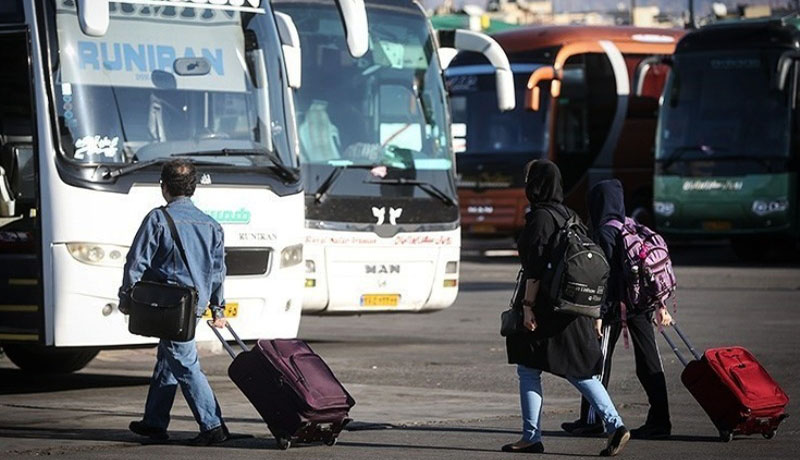 According to Tejarat News, in the last days of March, many passengers are wandering around getting bus tickets. Bus tickets are not available for many northern cities, and tickets for other cities have increased significantly.
According to one of the audience, the ticket to Bandar-e-Gaz was 90,000 Tomans last month and now it has reached 170,000 Tomans; That means doubling the ticket in one month.
Another respondent says that last month the ticket to Shahroud was 42,000 Tomans and in the last week of March it reached 85,000 Tomans. This story is also about other cities.
Rising ticket prices have made the cost of road trips much more expensive. The cost of a round trip ticket for a family of four to some cities exceeds two million tomans.
The ticket for Bandar Abbas-Rasht is about 316 thousand Tomans and the round trip cost of a family of four is two million and 500 thousand Tomans.
Tehran-Bandar Abbas ticket is 230 thousand tomans and the cost of a family of four is about one million and 800 thousand tomans.
The cost of a family ticket for Tehran-Tabriz is about 960 thousand tomans. Traveling from Tehran to Arak is probably one of the cheapest trips for families.
You can see the ticket price list and travel expenses of a family of four to some cities in the table.
Follow the latest economic news from the Telegram channel of Tejarat News.