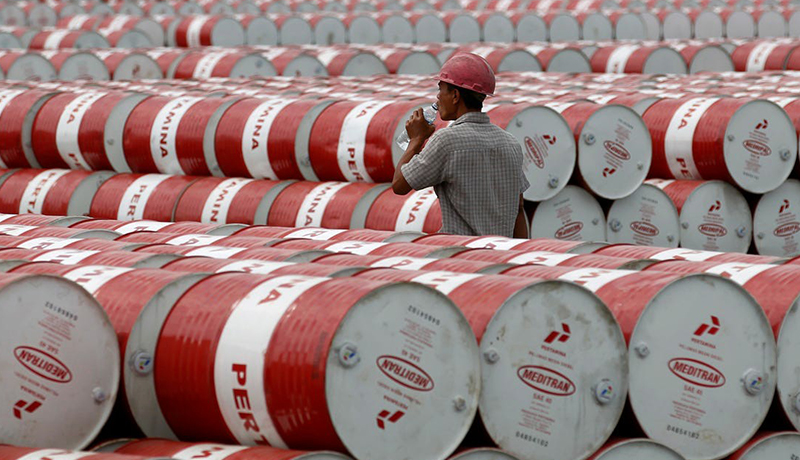 Mohammad Ali Khatibi, a former OPEC member, told Tejarat News about the reasons for the rise in oil prices in 1999: "The successful management of OPEC Plus was one of the main reasons for not falling oil prices and maintaining the market in 1999."
He added: "OPEC Plus did a good job of managing the market and it can be said that the commitments to reduce oil production were relatively met." Another reason for the rise in prices was the improvement in demand. Part of this increase in demand is due to seasonal demand in the winter, such as the extreme cold in the United States and Europe.
Khatibi continued: "Another factor that increases the demand for oil is geopolitical issues." In recent days, we have seen that the conflict between Saudi Arabia and Yemen has entered a new phase, and the Yemenis have been able to further fire the Saudi oil industry. This is worrying the market, and Saudi Arabia, as the world's largest oil exporter, is in danger of losing its supply position.
The former OPEC member said that in addition, the reduction of industrial companies' reserves has also helped boost oil prices. The decline in stocks indicates that demand for oil is higher than supply.
He added: "Next year, if we continue to have this strong supply management from OPEC Plus in the market and no other factor is involved, OPEC Plus performance will continue as before, there is not much worry about falling oil prices in the new year."
Khatibi added: "Supply management is a key point that can stabilize prices. Of course, this does not mean reducing oil supply. It is important that there is enough oil in the market and does not create oil accumulation in excess or shortage."
"I think next year we will have stable prices in the oil market and we will not see sharp fluctuations," the former Iranian member of OPEC said of the outlook for oil prices this year.
He added: "But geopolitical factors are not predictable and are beyond the control of oil exporting countries and can upset all economic equations at any moment and fluctuate prices."
"In terms of economic factors, it seems to be the most important cause of coronary heart disease now, and if it is better managed, demand will improve further," Khatibi said.
Regarding the OPEC plan to manage the oil market, Khatibi said: "In the last two years, the market has experienced a decline in demand, and the OPEC plan in this situation has been to balance supply and demand, and OPEC will probably continue the same policy in the future." Of course, sometimes it has been successful and sometimes it needs help. In the last few years, OPEC Plus and its member countries have come to the aid of OPEC and are cooperating with OPEC to manage the market supply.