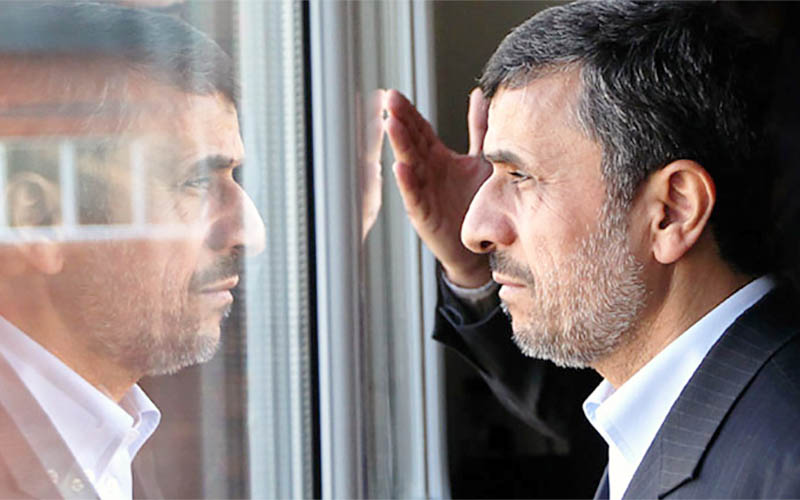 According to Tejarat News, there is nothing left until the 1400 presidential election and some individuals and political groups are already rolling up their sleeves and preparing to participate in it. Of these, however, the names of some people have been more widely circulated in the media; Qalibaf, Zarghami and Ahmadinejad.
Although some point to the low probability of popular turnout for the upcoming elections, it still does not diminish the ambition of some for the presidency. Some believe that Mohammad Baqer Qalibaf has been in office for some time and is not content with chairing the parliament, although he himself has not yet made an official reaction to the issue. Recently, Wahhab Azizi, a fundamentalist political activist, said in this regard: "Qalibaf's headquarters is preparing for the elections with more confidence and haste than other candidates and will go to the elections."
On the other hand, Ezatullah Zarghami, a member of the Supreme Council of the Cultural Revolution and Cyberspace, wrote on his Twitter account: "On January 29, I give a speech every year in one of the provinces. This year, the Islamic Propaganda Coordinating Council invited me to speak at the Kerman ceremony. "My enthusiasm and duty was doubled due to the anniversary of Sardar Soleimani's martyrdom, but I thanked and apologized to them because of the election suspicion for 1400."
Mahmoud Ahmadinejad's presence in the elections has not yet been officially announced or confirmed. But in June of this year, Mahmoud Ahmadinejad in a Skype conversation with the U network. "I have not yet thought about participating in the elections and I have no desire to do so, although I am ready to sacrifice for Iran," he said.
In the meantime, his presence may have provoked reactions. Ahmad Khorshidi Azad, the secretary general of the Society of Servants of the Islamic Revolution, also said that in the case of Ahmadinejad, there is no way to deny their authority, except for the interests that the regime sometimes considers, which has its own logic. Ahmadinejad should be convinced to run in the 1400 presidential election, which I think they are convinced of. In other words, if he decides to run, it means that he has solved the problem of eligibility that he wants to enter the electoral race. . »
But in an interview with Farhikhtegan newspaper, a spokesman for the Guardian Council responded to a possible "I do not know" response to the possibility of Ahmadinejad being approved or disqualified.
In all the years since the end of his presidency, Ahmadinejad has never distanced himself from the media and has sought to distance himself from other fundamentalist factions. With all these interpretations, it is still not possible to say for sure about his presence in the elections, and it remains to be seen whether he will run in the 1400 race.