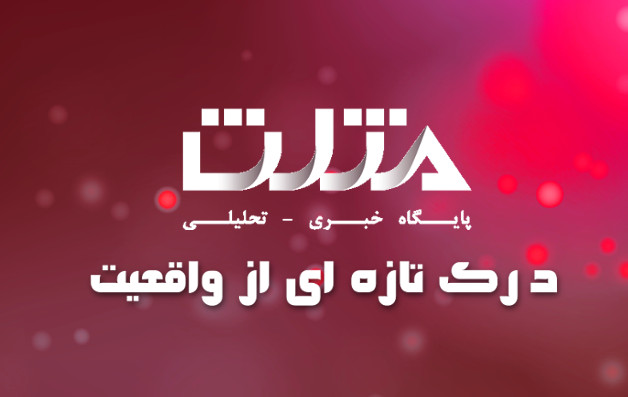 Some take him to the rank of national commander and even compare him with Mossadegh and Amir Kabir, and some consider Zarif a person who had all his heart for the Westerners; But apart from these excesses, it is no secret that Mohammad Javad Zarif is an accomplished diplomat and considered the way of negotiation to be without exaggeration more than all the diplomats of the last 40 years; In a way, he pushed the nuclear deal in such a way that more domestic critics of American extremists, including Trump, saw the IAEA as an agreement against US national interests, and this speaks volumes about securing Iran's interests in the IAEA.
Now, on the eve of the 1400 presidential election, his name is heard many times with all these restrictions, and some believe that Zarif can be a good option for moderates and reformists; Because on the one hand he is still very popular among the people and on the other hand in a situation where the country needs to establish a rational relationship with the international community. Zarif can be a good option for a diplomatic government. In addition, Zarif seems to have a good chance of gaining credentials, and perhaps reformists could be Zarif as a strategic option when their main and well-known options are not qualified.
However, Zarif himself has repeatedly stated that he has no motivation to run in the presidential election, and it seems that his presence so far is a science; But some believe that the apple of politics will eat a thousand wheels until the last moment of the election, and the possibility has not yet been ruled out that he will be convinced to participate in the election by creating the necessary delicate conditions. The latest comment on Zarif's participation in the election goes back to a recent interview with Khabar Online by Mohammad Sadr, a member of the Expediency Council. "I have said before that Mr. Zarif has a good voting base," he said in the interview. This means that he has a better voting base than most of the friends whose names are mentioned these days; But he himself is very serious about not coming; "But he can definitely be one of the candidates."
Sadr's words are important in two ways; First, although he says Zarif does not want to run in the election; But he goes on to say that he could definitely be one of the candidates, which in a way indicates that the possibility of Zarif's presence has not been ruled out. On the other hand, Sadr is also a diplomat and, incidentally, does not fit into the usual political and factional formations, and this is a bit different from what his party forces say. Meanwhile, Zarif said in his last media interview with Entekhab: "I have said many times that I have no such intention and I did not consider myself in such a situation … Many have talked to me about this. My servant has been one to all of these. I have believed in expertise from the beginning and have never done anything outside of my expertise. I have been in all the fields of study and teaching in the same field, namely the field of international relations and international law. I have worked in the same field for the last 40 years and I do not specialize in any other field; But I must also say that for the development of the country, it is necessary to have a reasonable relationship with the world and to de-escalate tensions. At the same time, it is essential for the development of the country to avoid seizures and to have balanced and inclusive relations around the world; But we should not design our future on the basis of foreign policy. "I believe that, unfortunately, many factions determine the future based on foreign policy."
Of course, he continued that in the next government he still wants to remain in his position: "Despite all the difficulties, I am ready to be the foreign minister of the next government; But I believe the Secretary of State must work with national consensus. Unfortunately, I can not say a word. I'm not too worried about being personally harassed. "I think my sins will be reduced."
In response to the question that if there is a possibility that a government will come to power in Iran that will waste all your efforts, are they still not ready to enter the field of elections in 1400, Zarif said: اللّهُ نَفسًا لِلّا وُسعَها; I know my power and as Imam Ali (AS) says in this regard: I am not aware of myself; I know myself better than anyone else. I like people to choose someone who follows the policy I said; "But I can not enter a field in which I do not specialize."
So far, the possibility of Zarif running in the 1400 elections has not been ruled out, and for these reasons he can still be considered as one of the potential reformist candidates in next year's presidential election; At the same time, it seems that given Zarif's outspoken statements that he has no expertise in the presidency, perhaps if he eventually wants to run in the elections, these remarks could turn against him; Because from now on, the fundamentalist forces have drawn their swords for him and the reformists, and this is the same statement that Zarif has made; That is, they state that they do not have the necessary expertise; As Ahmad Karimi-Esfahani said in an interview with Triangle Online yesterday: "If Borjam had been a good achievement, this level of sanctions would not have followed. A large part of the country's inflation these days is the result of sanctions. Now the Iranian people are in a bad situation and the government is not doing anything for the nation. If Mr. Zarif came up with a solution, he would have proposed it in the same government so that all these problems would not arise. "It may be said that his specialization was in foreign policy and other areas did not concern him, and if that is the case, it should be said now that the presidency needs a specialization beyond foreign policy."
In the end, we have to wait and see whether, first, the subtle person is willing to run in the election, or, second, what the reformists who are currently formulating the mechanism of their consensus assembly are, and whether they continue to emphasize the policy of supporting a fully reformist candidate. Thirdly, what is the opinion of the Guardian Council about the reformist candidates and even Mohammad Javad Zarif himself, and fourthly, who do the people elect? These are all questions that will be answered in the 1400 elections.