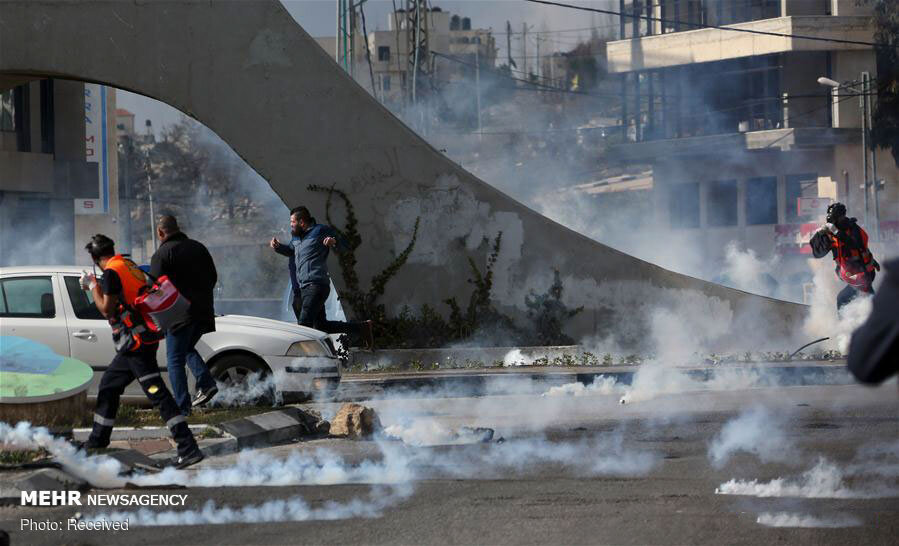 According to the Mehr news agency, quoting Palestine Today, the Zionist militias continue their hostile actions against the Palestinians in the occupied territories. Zionist militants have launched large-scale attacks in parts of the West Bank.
According to the report, a fierce clash took place in the West Bank following a large-scale attack by Zionist militants on the Palestinians. The Zionists used bullets and tear gas against the Palestinians.
Zionist militants detained 10 Palestinians without charge during the clashes. On Sunday, dozens of Palestinians were detained during a brutal Israeli offensive in the West Bank.
Yesterday, Palestine Al-Youm announced that dozens of Palestinians had been seriously injured by Zionist militants following heavy clashes in the West Bank and occupied Jerusalem.
Earlier, the Committee for the Investigation of Palestinian Prisoners issued a statement reporting on the Israeli regime's repressive actions against Palestinian citizens in the occupied territories. The committee said in a statement that Israeli forces detained more than 400 Palestinians in various parts of the occupied territories last November.
The Committee for the Investigation of Palestinian Prisoners of War also stated that there are currently more than 4,000 Palestinian prisoners in Israeli prisons, most of whom have been held without trial.